Napoli announces retirement after 12 seasons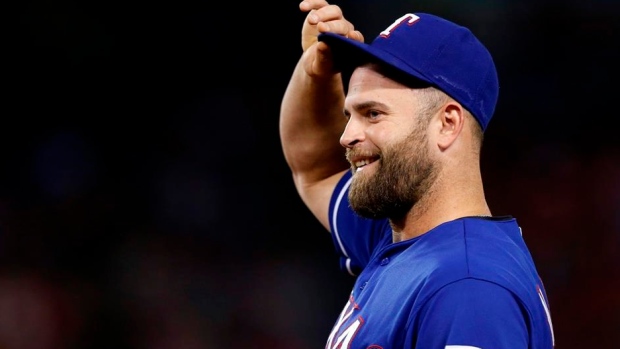 Catcher Mike Napoli has officially announced his retirement after 12 seasons.
The veteran's career accomplishments include an All-Star Game appearance in 2012 with the Texas Rangers and a World Series championship in 2013 with the Boston Red Sox.
Napoli will finish his MLB tenure with a .246 batting average, 267 home runs, and 744 RBIs through 1392 games.
Things officially began for the American when he was taken in the 17th round of the MLB Amateur Draft by the Anaheim Angels (now the Los Angeles Angels) back in June of 2000.
During his 12 years in the league he played for four teams in total including the Angels, the Red Sox, the Rangers, and the Cleveland Indians.
The 37-year-old last played during the 2017 season with the Texas Rangers (his third career stint) and had 29 home runs, 66 RBIs, and a .193 batting average.