Naylor: Time for the Florida Panthers to go away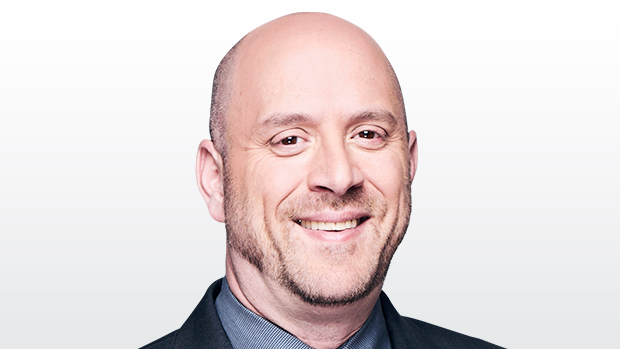 Hey, Florida Panthers.
It's time to say bye-bye.
That's right, take your empty building and your ugly uniforms and go away.
You're embarrassing us, really. You make the National Hockey League look like a joke.
11,419 for your season opener. 7,311 for your Monday night game against Ottawa.
One of our commentators at that game who was sitting in the press box said he could hear a fan in the crowd sneeze. Sorry, there was no crowd. A fan surrounded by empty seats.
And here's the best part about the attendance at your first couple of home games this season. The reaction from those who were actually there is that the number of fans in the building was far less than what was announced.
We know that earlier this year you said you were no longer going to give away tickets; that only people who pay money will be allowed to attend games.
A smart concept that is, and certainly one that has worked pretty well in other cities.
But it's too little, too late Florida. You can't charge people for things you used to give away or you'll end up with what you've got -- crowds smaller than they get for high school football in your part of the world.
To be honest, if you went away tomorrow, we wouldn't miss you at all.
No one looks forward to you coming to their building. Except for the fact you're usually an easy mark for two points.
Look, this recent attendance thing is really just the tip of the iceberg with what's wrong about you.
Take your track record on the ice. It makes the Toronto Maple Leafs look a model for how to build a team.
In your 20 seasons leading up to this one, you've reached the playoffs exactly four times. I know, you made the Stanley Cup final back in 1996 – but the other three times? Three first round exits.
You've been to the post-season once in the past 14 seasons.
Gerard Gallant is your 13th head coaches in 21 seasons. Let that sink in, 13 head coaches in 21 seasons.
They say teams that bottom-out are destined to become great in the NHL. Except you, Florida. You've had either the first, second or third overall pick of the draft in four of the past five seasons.
You've picked thirteen times in the top 10 in 21 seasons, nine times in the Top 5.
How in the world have you been so consistently awful?
Even the Edmonton Oilers are amazed you can't win with that.
I mean if you were moved to Quebec City tomorrow and wiped from our memories, what would we miss?
You're all-time leader in games played is Stephen Weiss. You're all-time goal-scoring leader? Olli Jokinen.
The thing you're best remembered for is helping to usher in the widespread use of the neutral zone trap once your mediocre roster rode that sleepy strategy all the way to the final in '96.
You're only players who reached the Hall of Fame are guys who played their best hockey for northern teams, and then moved to Florida to play out their final years. Kind of like most people in Southern Florida.
Sure, general manager Dale Talon is a quality hockey man, but how successful is anyone going to be with an organization that makes the owners' son – with zero qualified experience -- its vice-president of hockey operations.
Look, we all remember back in 1992 when the NHL awarded the Florida Panthers franchise to Wayne Huizinga and everyone was excited about linking up with a guy whose Bluckbuster Video business was one of the leading entertainment companies in North America.
Well, guess what? Huizinga is long gone and Blockbuster Video doesn't exist anymore.
Maybe it was no coincidence that you were named after an endangered species.
Maybe it's simply time you became extinct.