Neely: NHL officiating 'needs to be addressed'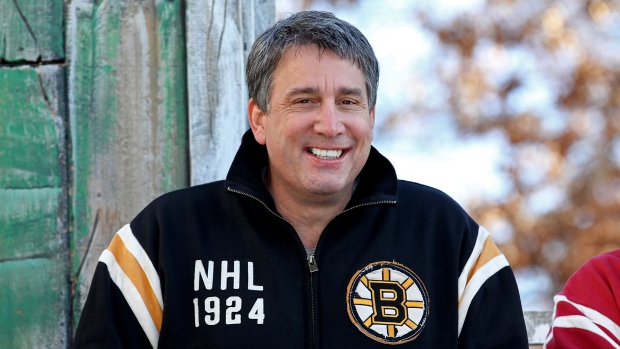 Boston Bruins president Cam Neely didn't mince words when it comes to the current state of National Hockey League officiating.
"I think it does need to be addressed," Neely said at an end-of-season availabilty. "The game's gotten faster and there was a lot great, exciting matchups in the playoffs. And a lot of the talk — not just our series, but in other series — was the officiating."
Neely's Bruins were eliminated in five games in the second round of the Eastern Conference playoffs by the Tampa Bay Lightning with the Hall of Famer particularly critical of what he perceived to be a key missed call in Game 4 when Tampa's Nikita Kucherov was not penalized for interfering with Boston's Charlie McAvoy. Stripping the puck away from the Bruins blueliner, Kucherov set up Steven Stamkos for a game-tying goal midway through the third period. The Lightning would go on to win the game 4-3 in overtime on a goal by Dan Girardi.
"I felt like we should be going back [to Tampa Bay] for Game 5 tied, 2-2," Neely said. "And that's a whole different mindset than going down there, 3-1. You can say all you want, 'Let's just focus on one game.' But as a player you really look at the big picture, and you say, 'Man, we've got to win three in a row against this team.' It's a lot different mindset."
Neely was also critical of Brad Marchand's antics. Twice in the playoffs, the 30-year-old winger licked an opponent - first in the opening round with Leo Komarov of the Toronto Maple Leafs and then in the series with the Bolts and Ryan Callaghan.
"Brad should be contrite," Neely said of Marchand, who wasn't penalized in either instance, but was reprimanded by the league. "He was spoken to — I don't want to go into the details — but he understands how it put a negative focus on him, his family, the organization, his teammates, coaching staff."
Neely retired following the 1996 season after a series of chronic injuries shortened his 11-year career. The Maple Ridge, B.C., native was inducted into the Hockey Hall of Fame in 2005. He joined the Bruins front office in 2007.