New court filings take aim at CHL clubs' financials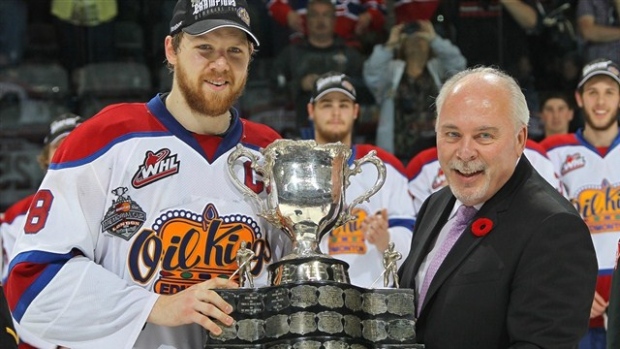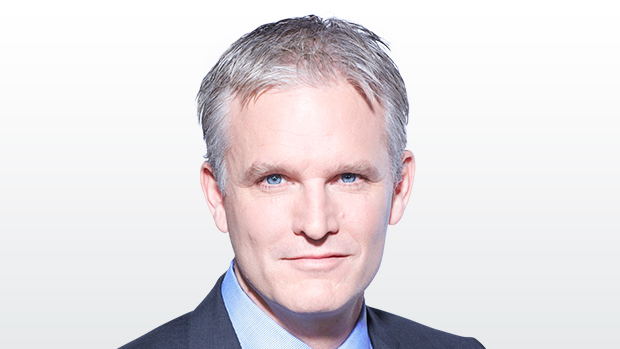 Two new reports filed in court in a Calgary court this week raise questions about the bookkeeping of Canadian Hockey League clubs and the CHL's claim that many of its teams can't afford to pay their players at least minimum wage.
Three weeks ago, the CHL disclosed to media a financial analysis prepared by the accounting firm KPMG. That analysis, which reverberated through the junior hockey world, concluded that some of the 42 teams in the Western Hockey League and Ontario Hockey League would go out of business if they have to pay players.

A group of some 400 current and former players have filed lawsuits in Calgary and Toronto alleging major junior teams should be sharing more of their profits with players by paying them at least minimum wage. The CHL, the umbrella organization that represents the OHL, WHL and Quebec Major Junior Hockey League, argues that it is a development league featuring amateur student athletes.

A Calgary judge is hearing arguments this week about whether the case filed against the WHL should be certified as a class action, which would mean 1,500 former WHL players would automatically become litigants unless they choose to opt out. A similar hearing in Toronto regarding a lawsuit against the OHL will take place in late March.

On Tuesday in Calgary, Justice Robert Hall ordered the unsealing of the WHL and OHL teams' financial statements and tax returns, as well as a key contract between the National Hockey league and CHL – some 7,000 pages of financial documents.

With the unsealing order, lawyers for the plaintiffs were free to distribute two reports, which they commissioned and paid for, that counter KPMG's conclusions.

One report, filed in an Alberta Court of Queen's Bench on Monday and unsealed late Tuesday, provides an alternate perspective into the industry of major junior hockey. Written by Toronto forensic accountant Ronald Smith, the report provides details about recent team sales. Smith makes the case that clubs that lose money each year still sell for millions of dollars.

The Prince George Cougars, for example, lost money three years in a row between 2012 and 2014 but still sold for $6.4 million in 2015. Similarly, after losing $212,902 in 2014, the Hamilton Bulldogs sold for $10.3 million in 2015.

The Regina Pats sold for $6.8 million and the Sarnia Sting sold for $7.7 million, both in 2015. The Erie Otters in 2016 sold for $8.4 million (U.S.).

"Teams were sold for substantial amounts, notwithstanding that the teams earned small profits or incurred small to large losses for the most part," Smith wrote.

Smith raised questions about WHL and OHL teams' bookkeeping, as it was described in KPMG's report, pointing to several instances where he said teams generated income but did not report it on their financial statements.

The Saskatoon Blades, for instance, through a non-profit entity that holds raffles and other fundraising events, had $790,558 in an account in 2016 that was allegedly not reflected in the team's financial statements.
Smith wrote that the WHL's Edmonton Oil Kings generated $860,938 in 2013, $1,357,503 in 2014, and $1,155,772 in 2016 from concerts and other events, but said the team reported no such revenue in 2012 or 2015.

"KPMG has excluded these amounts from their compilation of the figures but did not state the reason for doing so," Smith wrote.
KPMG senior vice-president James McAuley, who wrote the CHL report, declined to comment.
Smith also said that the Calgary Hitmen paid $187,250 in "other professional fees" in 2016 and that the Spokane Chiefs paid managements fees and bonuses of as much as $126,491 (U.S.) in 2013.

Neither the Hitmen nor the Chiefs have provided details about those payments. A spokesman for the Chiefs declined to comment. A spokeswoman for the Hitmen did not respond to an email requesting comment.
Smith also reviewed the finances of the Portland Winterhawks and used that team to make his point that information from tax returns aren't enough to offer a clear view of a team's profitability.
According to a copy of the team's 2015 U.S. corporate tax return, the Winterhawks generated $5.4 million (U.S.) in income that year but reported a loss of $191,995, he said.
One of the team's tax deductions is for $1.7 million. While the deduction accounts for almost 30 per cent of the team's expenses, the words "See statement 3" are used to describe that deduction. According to Smith, that statement was not included in the team's tax return.
Another report filed in court on Wednesday was written by Kevin Mongeon, an assistant professor of sport management at Brock University.

Like Smith, Mongeon was given access to the WHL and OHL team's financial documents weeks ago. In his own report, Mongeon claimed that KPMG's analysis "does not substantiate the claims of widespread financial distress" among WHL and OHL teams.

"The defendants… have argued that player pay will alter or force clubs to cease operations," Mongeon wrote in his Jan. 26 report. "There is no economic evidence to support this claim."

Mongeon wrote that the tax assessments on which KPMG based its analysis "provide incentives for owners to understate profits, and therefore do not accurately reflect the market value of the asset."

The teams' full financial statements and tax returns will be unsealed in coming days, after lawyers for both sides agree to redact information such as the personal social insurance numbers of those officials who file team tax returns.

Also filed in court this week was a seven-year contract between the NHL and CHL that was signed Nov. 14, 2013. It outlines how much money the NHL will pay the CHL and its teams to help them to develop young players.

The contract covers seven seasons, beginning in 2013-14, and runs through 2019-20.

Lawyers for the plaintiffs said they wanted the contract made public because CHL president David Branch wrote in a Dec. 23, 2015 affidavit that teams generate money from ticket sales and their shares of Memorial Cup and World Junior Championship proceeds, as well as from their shares of revenue from the league's partnership with Rogers Sportsnet.

Branch did not disclose at that time that the CHL makes millions of dollars from its ties to the NHL. During a cross examination on Jan. 24 in Toronto, Branch was asked about that omission.

"You do not make mention of any of the arrangements with the National Hockey League. Why was that?" William Sasso, a lawyer for the plaintiffs, asked Branch.

"That would be an oversight on my part," Branch replied. "There was no reason for that."

According to terms of the contract between the NHL and CHL, the NHL paid the CHL a grant of $7.6 million in 2013-14, an amount that is set to escalate to $12.6 million by 2019-20.

The NHL also pays the CHL at least $750,000 per year to cover player school fees for current and former players not in the NHL or AHL, and at least $315,000 per year to educate players about the diagnosis and treatment of concussions.

Other payments cover officiating (at least $775,000 per year), minor hockey elite skill development (at least $500,000 per year) counsellors who advise players about substance abuse, gambling and sexual activity (at least $255,000 per year), and officiating (at least $775,000 per year).

CHL teams are also eligible for additional payments for sending players on to the NHL. A CHL team is paid $60,000 for a skater and $75,000 for a goaltender who is signed by an NHL team and retained after the start of the regular season. CHL teams are eligible for an additional $12,000 for skaters, and $15,000 for goalies if they are retained through Jan. 1 and there are more payments to CHL teams if players remain on NHL rosters past Feb. 1 and Mar. 1.