New look for Day next season
World number 1 Jason Day will be sporting a new look next season as he leaves will be outfitted head to toe in Nike gear.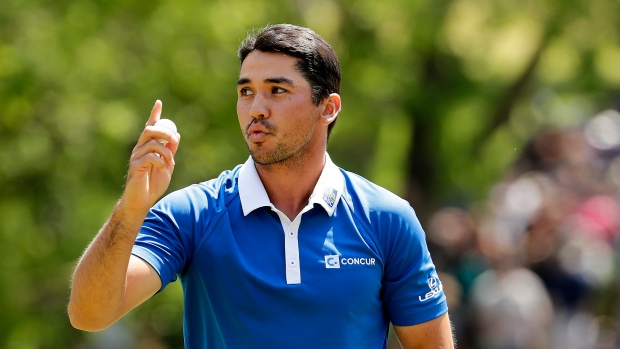 Jason Day will have a new look next year.
The World's No.-1 ranked golfer inked a new clothing and footwear contract with Nike and with it, brought a whole bunch of change.
First off is the fact that Day will have a new wardrobe next season. He'll be adorned in the 'Swoosh' from head to toe, including cap and shoes. Day had been a part of the TaylorMade-Adidas family since turning professional in 2006.
Reports suggest he will earn $10 million (U.S.) for the new arrangement.
Aside from the new look, this represents Nike's first foray into athlete sponsorship since it jettisoned its club business. As well, it marks a break for Taylor Made-Adidas, which has historically kept its big stars in the family with clubs and clothing.
Day, however, will continue to play Taylor Made equipment.
With Nike getting out of the business of clubs and balls, and Taylor Made up for sale by parent company Adidas, the deal became possible.
There is a good chance this may just be the first signing for Nike, which sources say has been extremely aggressive in trying to sign golfers to add to its lineup that includes Tiger Woods and Rory McIlroy.
The other part of the change comes in the logos that Day wore on his Adidas gear. Traditionally, Nike likes to be the only logo on a player's shirt. Day has carried Concur on the front of his shirt, NetJets on the back and RBC on his collar.
A number of sources say RBC is still very much interested in aligning itself with Day and is hoping to remain on the shirt; however all three companies may have to settle for a position on the golf bag if Nike holds firm for clothing exclusivity.
No renewal with RBC has been finalized but negotiations are reportedly underway.
Titleist Prepared for Launch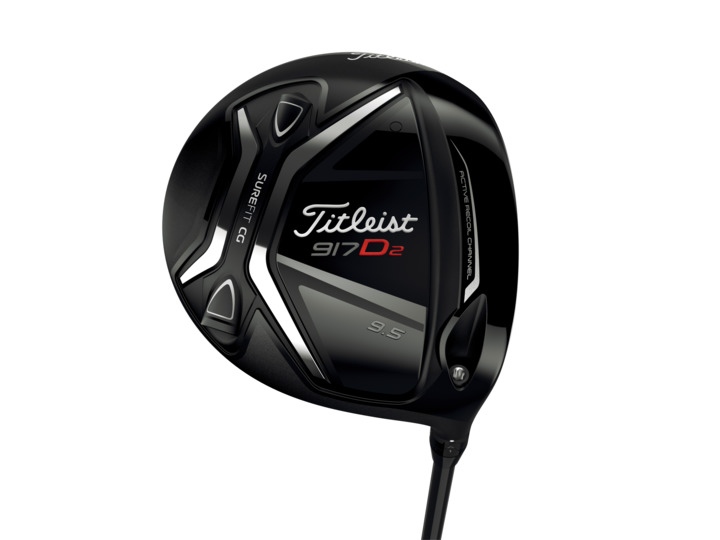 Titleist has launched the newest version of its driver, the 917. The club is being billed as offering complete performance and uses the acronym FAST to explain that.
F is for faster ball speed. A is for adjustability, S stand for sound and T is trajectory.
The driver has maintained the ball speed on centre-face hits but managed to increase it on off-centre hits by around one mile per hour.
That's achieved in large part using something called the Active Recoil Channel, which is a channel in the bottom of the club that works like a springboard for the face when the ball is hit.
The club is also fully adjustable, meaning a fitter can dial in the proper loft, lie and shaft for a player to achieve a personal fit. A small SureFit CG weight can be inserted into a slot in the bottom of the club to change the centre of gravity and swing weight for perfect customization. By using this small cartridge, a club can be set up to help shots that fade or draw too much.
One of the most interesting features of the new club is the sound, which translates into feel. During a testing session I went to, a player hit shots using ear phones that shut out sound. It completely changed the way the player felt about the feel of the club, showing the importance of the sound a club makes. Titleist believes the noise off the 917 is very appealing and will make it feel better too.
Finally there's trajectory. The 917 has been set up to deliver optimum spin, flight and shot shape which means an ideal trajectory off the club face. That translates into more distance.
The club comes in two models: the D2 and D3, and a variety of shaft options. It will be available at golf outlets starting Oct. 21.
DeLaet Keeping Things in Range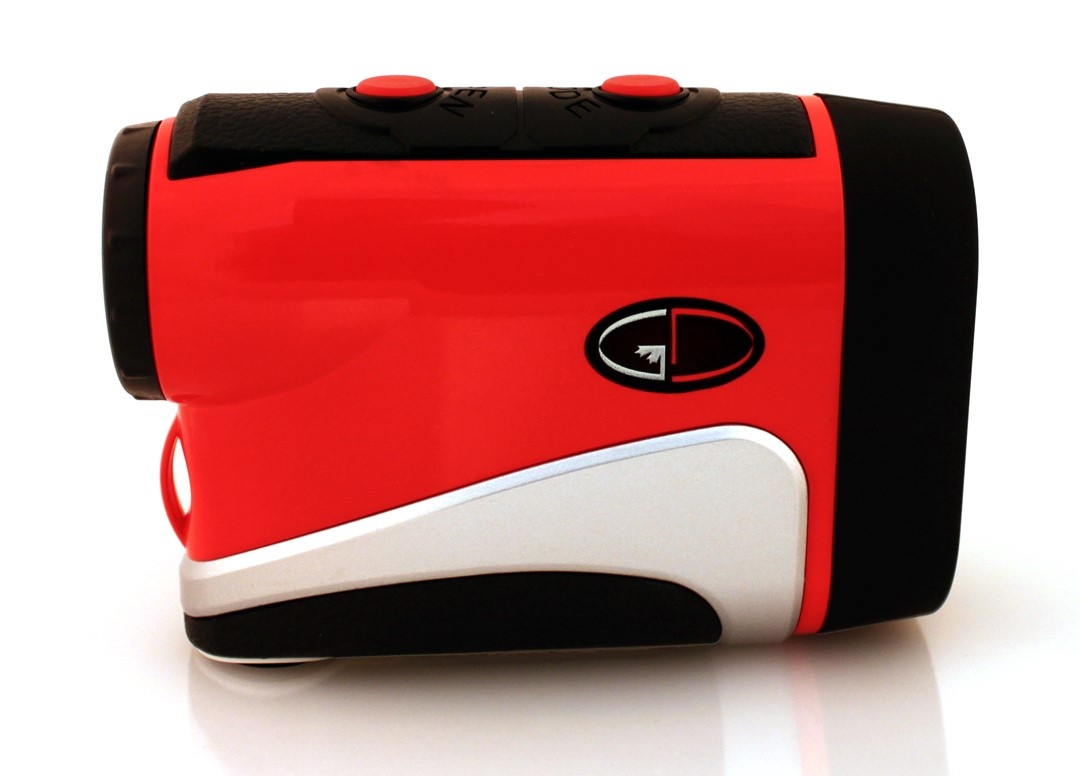 Graham DeLaet won't have any excuses for coming up short or going long any more. The Weyburn, Sask., product signed on to endorse the ScoreBand rangefinder.
Scoreband, a South Carolina company, is known for providing premium features (400-yard range, 6x magnification and accuracy to within one yard) at an affordable price. The DeLaet model sells for about $100 less than comparable products while still offering the main features.
"It's great to see a partner bring products such as these to my home market, giving players at all levels access to golf tech," DeLaet said in a press release. "Plus, it's also exciting for me to be able to say that I have my own namesake rangefinder."
The unit is a point-and-shoot style rangefinder. Players aim at a flag or other marker, press a button on the top and the yardage appears. It's accurate to plus or minus one yard.
The Graham DeLaet ScoreBand Pulse sells for $279.