New offence producing positive results for Raptors
The difference between being a very good team and possibly reaching the next level, being a great one, could lie in the Toronto Raptors' offensive transformation, assuming the nights that it fails them become less and less frequent as the season wears on, TSN Raptors Reporter Josh Lewenberg writes.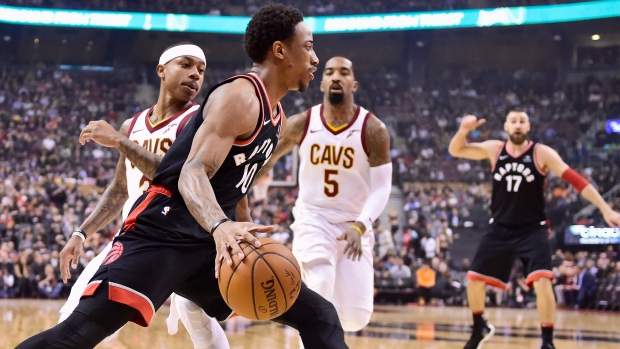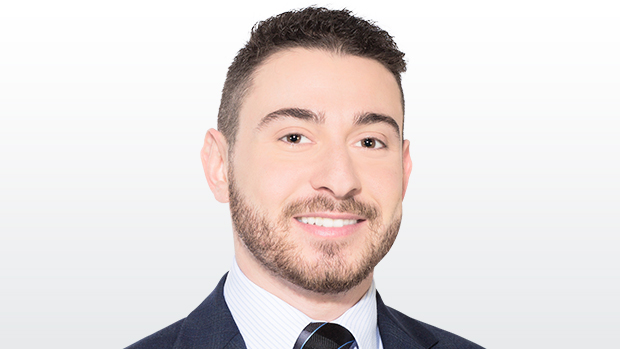 TORONTO – The Raptors will reach the halfway point of their season following Saturday night's game against Golden State and at 29-11 they've already locked up the best first-half record in franchise history, topping last year's mark of 28-13 through 41 contests.
The sceptics among us will rightly point out how drastically they dropped off around this time a season ago, and then again in the playoffs. Will things be different this time around?
As of Friday afternoon, Toronto was one of only two NBA teams to rank inside the top-10 in both offensive (third) and defensive (fourth) efficiency, joining the Warriors (ranked first and third, respectively). While impressive, it should be noted that they accomplished the same feat last year and have been a top-10 offensive club in each of the last four seasons.
It's not necessarily what they've done, but how they've done it that inspires optimism going into the second half and stretch run.
What's new, of course, is their modernized style of play – a well-documented product of recent playoff failures. Implemented over the summer and in training camp, the Raptors' philosophical shift was always going to be something of a work in progress this season, especially early in the year. In that regard, they're ahead of schedule, while still not where they want to be with it.
The body of work is encouraging. They're 11th in the league in assists, up from 30th last year. They're fourth in three-point attempts and eighth in makes, up from 22nd and 21st, respectively. They rank 10th in pace, up from 22nd. They've scored at least 125 points eight times – including a team (regulation) record 133 in Thursday's upset win over Cleveland – something that they did just seven times in the previous four seasons combined.
However, break the numbers down further and you'll notice that they're still learning to be consistent with it, which is fully understandable, given the habits their prominent players have had to break or refine in order to pull this off. They've attempted two more three-pointers, on average, in their 29 wins than in their 11 losses, making three more. Their assist ratio (percentage of a team's possessions that end in an assist) drops from 17.7 in wins (which would rank eighth in the NBA this season) to 15.2 in losses (which would rank 29th).
In other words, there's an obvious correlation between how they play – whether they're trusting in the new system or reverting back to the old one – and how the fare, especially of late.
We now have a 40-game sample size to draw from, but let's consider the last six, specifically the four that came against three of the teams responsible for inspiring the so-called culture reset to begin with: Milwaukee, Miami and Cleveland. While the Cavs are obvious culprits, having knocked Toronto out of the postseason two years running, the Bucks and Heat both had them on the ropes, drawing out those playoff series' by exploiting the Raptors' predictable offensive attack.
In the New Year's Day meeting with Milwaukee and last Tuesday's game against Miami, they looked an awful lot like the Raptors of old. Their offence was varying degrees of stagnant (40 combined assists), their role players couldn't hit a shot and they were too dependent on DeMar DeRozan, who combined to take 58 shots. The result: a four-point win that required overtime and a career-best 52-point performance from DeRozan, and a one-point loss.
The second Bucks game, in Milwaukee last Friday, and Thursday's contest against Cleveland showed what this Raptors team is capable of when they – to borrow a phrase Sam Hinkie has forever tainted – trust the process. DeRozan only took 25 shots in those two games but made some brilliant reads out of defensive pressure, recording 12 of his team's 56 assists (including eight of 31 against the Cavs). He entrusted his teammates to make plays and hit shots, and they rewarded him, with seven players scoring in double figures each night. They won those two games by a combined 53 points.
"He did a great job," Raptors coach Dwane Casey said of DeRozan after Thursday's win. "That is one of the best jobs of DeMar just taking what the game gave him. He let the game come to him. He was inviting and embracing the double teams and then picking them apart."
Of course, there are other factors to take into consideration, as is the case with any sample this small. The loss to Miami came in the second night of a back-to-back following an overtime win in Brooklyn and was the first game that Kyle Lowry missed with his bruised tailbone, for instance.
Still, the Raptors have seen what happens when they buy in and make a concerted effort to evolve with the changing NBA. They've seen how good they can be.
"We've been learning it, preaching it, understanding it from Day 1 of training camp," DeRozan said. "It's just been a process of us finding the right rhythm and everyone getting comfortable within it. We still get better with it every single time we come in here for practice or we play against certain defences. We're still learning, but it is beneficial to see when we do it right and when it works."
"It's showing. We're not one of the top teams in the league for no reason. We're a top team in a lot of categories and we still feel like we can continue to get better if we want to take that next step."
Sure, they were a good team before, playing the way they used to. They were a very good team, in fact, which probably prolonged their inevitable reinvention. It's hard to fully commit to change when the results don't necessarily reflect the need to do so. They were a 50-win team that had scrapped and clawed their way to a few playoff series victories, which is nothing to sneeze at, but it was also their ceiling.
The difference between being a very good team and possibly reaching the next level, being a great one, could lie in their offensive transformation, assuming the nights that it fails them become less and less frequent as the season wears on.
When the real test rolls around in the spring, this two-week stretch will be a distance memory. Beating the Cavs, even decisively without Lowry and the suspended Serge Ibaka, won't mean a whole lot. What they can take from it, if nothing else, is the hard proof that playing the right way generally bares positive results.