New Raptor Hayes doesn't lack confidence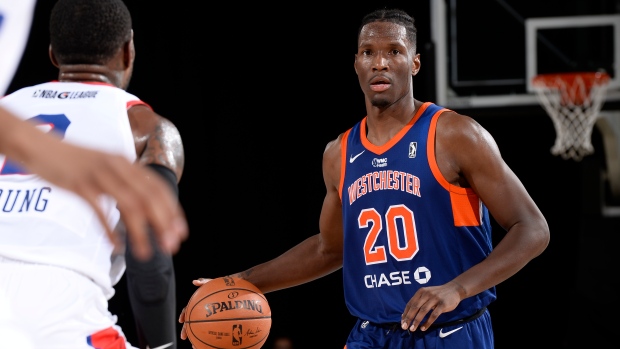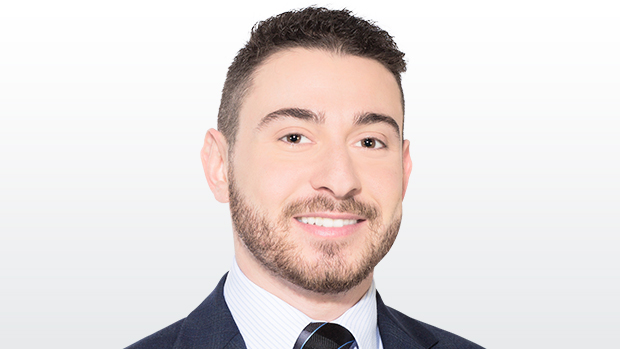 TORONTO – Ironically, Nigel Hayes' short-lived tenure with the Los Angeles Lakers came to an end in Toronto at the tail end of January.
With his 10-day contract about to expire, the former Wisconsin Badger got his first significant NBA playing time against the Raptors. When he checked into the game at the start of the fourth quarter his primary defensive assignment was C.J. Miles.
As you might expect, Miles was heavily featured in the scouting report for a reserve wing player. Lakers coach Luke Walton reminded Hayes to stay glued to the Raptors' sharpshooter.
"I was remembering what everyone was saying: The biggest difference [between the NBA and the G League] is not that it's faster up and down, it's faster in the half court," Hayes recalled. "And [Miles] was just standing for so long. I was like, 'Oh, something's about to happen, something's about to happen.' All of a sudden he sprints off a screen, I did something, and he made a shot. I thought, 'S***, they were right.'"
The rookie forward scored three points and recorded two assists, missing both of his threes in just under 10 minutes. Later that night he found out Los Angeles was letting him go. "It's a business", he says now, shrugging it off. He understands that better than most young players.
Hayes was in Toronto back in June, one of seven stops on the pre-draft circuit. Also in that workout was Kyle Kuzma, who would briefly become a teammate of his in L.A. The Raptors liked Hayes, as did a few other teams, but he wasn't selected in the NBA draft later that month. He thinks he knows why he didn't hear his name called.
"I'm a tweener and I'm a smart basketball player," said the 6-foot-8 combo forward. "But if I'm playing the three mostly, the four sometimes, they want to know if I can shoot.
"It's actually infuriating. You see these guys working out, and you're like, 'They're tweeners [too], but I'm better than them. And [now] they're on rosters.'"
In four years at Wisconsin, Hayes was a 33 per cent three-point shooter. He hit 31 per cent of his threes on just 70 attempts as a senior – almost half as many as the season before. That's not terrible but it wasn't enough to convince teams that they could transform him into a coveted 3-and-D player, despite his NBA-ready body and versatile skill set.
Hayes played for the Knicks Summer League team in Las Vegas and then joined New York for training camp before getting waived in mid-October. By his own admission, he still wasn't shooting the ball well.
From there, he signed a G League contract with the Westchester Knicks, New York's affiliate. It was in that time, between the preseason and the start of the G League campaign, that he really went to work on his jumper.
First, he tweaked his mechanics, finding a quicker and more comfortable release point. Then came the reps – a lot of them in a short amount of time – and an unlikely mentor: Knicks assistant coach and four-time NBA champion with the Lakers Kurt Rambis, who missed every one of the 14 threes he took in his 14-year career.
Hayes says he gets the same reaction every time he tells someone that Rambis taught him how to shoot threes: surprise.
"He taught me the most about shooting and the posture of it," the 23-year-old said. He really helped me the most.
"In a week, like a week, I went from terrible to great."
If all of that seems hard to believe, it's because it is, but the results corroborate the story. In 38 games with Westchester this season, Hayes shot 44 per cent on 213 attempts from beyond the arc.
In his first game back with the club after the Lakers declined to renew his 10-day, Hayes hit the winning jumper against, of all teams, Raptors 905. The next time he faced Toronto's G League affiliate, late last month, he went off for 27 points and hit seven threes (on 10 attempts).
"Everything happens for a reason," he said. "If they would have drafted me, I wouldn't have been as good of a shooter. I spent that time [working on it]. Now, I try to tell myself, I'm a great shooter. I try to have that confidence. Now when I'm plugged in, I have those same tools with another weapon."
On Tuesday, the Raptors officially signed Hayes to a 10-day contract. He arrived Monday night but wasn't available to play against the Hawks Tuesday evening as he's still getting his work visa sorted out. His NBA journey continues and, yes, he both sees and appreciates the irony that it's taken him back to Toronto. This time he hopes he's here to stay.
The Raptors will surely want to get a look at him, if not with the NBA club than with the 905, where he's eligible to be sent down as long as he remains under contract with Toronto. They can sign him to up to two 10-day deals before having to decide whether to keep him on in their 15th and final roster spot.
At the moment he would seem to address an organizational need, both in terms of position and skill set. Rookie OG Anunoby, their regular starter at small forward, is out with an ankle injury and has seen his playing time drop over the last couple months. Malcolm Miller, a two-way contract player, has started the previous two contests as the struggling Norman Powell tries to repair his fractured confidence. Alfonzo McKinnie and Malachi Richardson are also lurking but have spent most of their time in the G League.
It's unlikely that Hayes is the answer, but he could be another viable option for Dwane Casey.
"I know he's a tough kid," said the Raptors head coach. "I watched him when he played in the NCAA Tournament at Wisconsin. He's a very articulate young man. He's improved his three-point shooting big time. It was his Achilles heel going into the draft, so he's improved that. I looked at his numbers when he was at Westchester, and they've really improved. That's what we want to look at – here or with the 905 or whatever – make sure we evaluate him. That position in today's NBA is very valuable. If you can be a two-way guy at that position, a power three, a stretch four. Everybody is looking for those players."
It's not going to be easy to make an impression. The Raptors just started a stretch of 10 games in 16 days. Practice time is scarce. On top of that, he's coming in as the last guy on a first-place team. There could be up to 14 players ahead of him, 16 if you include the two-way guys.
One thing is for certain, though: Hayes is not easily intimidated. Confidence is a prerequisite in the NBA and to say that the young man has enough to spare would be an understatement.
"Without confidence, you can't do much," he said. "When you ask guys if they think [they're] the best player on the team, if they don't say yes, you should worry about them. If you don't have that mindset there's no point in you being there."