Rangers' Fox wins Norris Trophy
Adam Fox of the New York Rangers has been named the NHL's top defenceman for the 2020-21 season.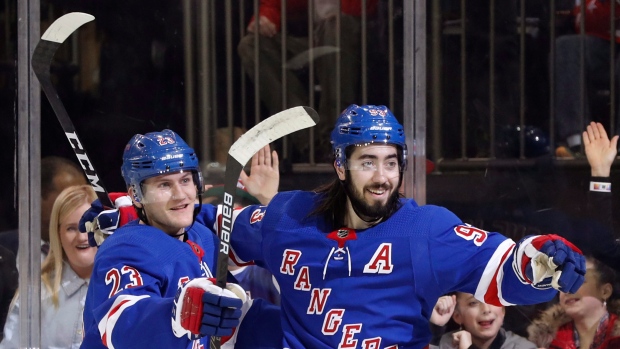 New York Rangers' Adam Fox won the Jack Norris Trophy as the NHL's top defenseman, beating out Tampa Bay's Victor Hedman and Colorado's Cale Makar. The 23-year-old Fox led NHL defensemen with 42 assists and second with 47 points.
He also ranked seventh among skaters in ice-time. Fox became the second player to win the Norris in his second season, joining Bobby Orr winning in 1968.
Hedman, who won the honor in 2018, was a finalist for a fifth consecutive year, matching the longest streak since fellow Swede Nicklas Lidstrom enjoyed a six-year run from 1998 to 2003.
The award is given to the league's best "defence player who demonstrates throughout the season the greatest all-round ability in the position".