Newly re-signed Raptor VanVleet cashes in his bet, places another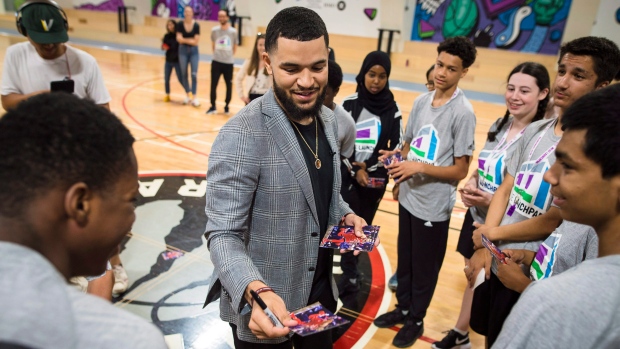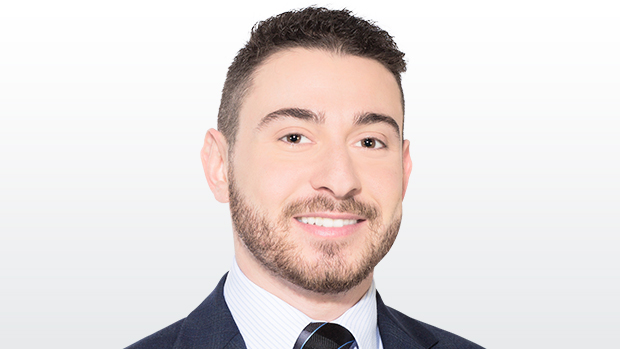 TORONTO – Bet on yourself.
Fred VanVleet first adopted what would become his slogan a couple summers ago.
June 23, 2016. Draft night. It was a moment VanVleet dreamt of growing up in Rockford, Ill. That was the start of his NBA journey, only it didn't go quite as he imagined it would.
Sixty names were called. None were VanVleet's. All 30 teams passed on him, many of them multiple times, and the reasons seem silly in retrospect. Generously listed at 6-feet tall, he 'didn't have the size or athleticism to guard his position.' At the advanced age of 22, he 'didn't have enough upside.' He's heard it all over the years.
As it turned out, he didn't have to wait long to hear from an NBA club.
Dan Tolzman, assistant general manager of the Toronto Raptors, had been scouting VanVleet throughout the point guard's highly successful four-year run at Wichita State. He was enamoured by VanVleet's winning pedigree, maturity and toughness. The Raptors didn't have a second-round pick that year, so they felt fortunate to see one of their targets go unselected. The first call Tolzman made following the draft was to VanVleet's agent.
Their offer wasn't especially lucrative by NBA standards: a 2-year partially guaranteed deal at or around league minimum salary. Toronto already had three point guards on the roster – Kyle Lowry, Cory Joseph and Delon Wright – so nothing was assured. He would have to prove himself at Summer League, and then again in training camp to even make the team.
Other offers and better opportunities would likely come his way, but he chose to sign with the Raptors as an undrafted free agent. The interest was mutual. Even to this day he's not sure what it was or where it came from, but he felt an immediate connection with the organization from his first pre-draft workout at BioSteel Centre. He believed in them, but most importantly, he believed in himself. So he placed his bet.
"The phrase ['bet on yourself'] came from necessity," VanVleet told TSN. "Nobody was betting on me, I couldn't bet on anyone else, just kinda had to lace my boots up and dig in and try to make something happen. So, I did. I rolled the dice and went with the decision that felt good in my heart. Maybe it didn't make the most sense at the time, going to a team with three other point guards, but I just scrapped and clawed and made my way onto the team, and the rest is history."
After making 16 trips up and down from the D-League and playing spot minutes with the Raptors in his rookie season, VanVleet was a revelation last year, establishing himself as the leader of Toronto's prized bench unit and finishing third in NBA Sixth Man voting.
On Friday, minutes after the league's moratorium was lifted, he officially cashed in those chips, signing his new deal with the Raptors. After earning just north of $1.8 million in his first two NBA seasons, he'll make $18 million over his next two.
While an already thin market for point guards dried up even further when Phoenix used most of its cap space on veteran forward Trevor Ariza, there was still some incentive for VanVleet – a restricted free agent – to test the waters and maybe wait things out to see if he could land more money or a longer term. However, like the first deal he and the Raptors signed back in 2016, VanVleet didn't feel the need to waste time and, once again, the feeling was mutual.
"They called me at 12:01 (AM on July 1)," VanVleet recalled. "Masai (Ujiri) called me, actually I didn't answer, I was running to Walgreens for the baby (5-month-old daughter, Sanaa). But we talked the first day of free agency [and] it was pretty much a done deal. Without getting in trouble, we both stated throughout the off-season how much I wanted to come back, how much they wanted me back. So, from my hand, it was a super easy decision."
"I think the whole story kind of [came] together. The way it happened, the way I had to get into the league, the way I worked, I kind of earned every penny of it. It's kind of a full [180] from where I was at two years ago. It's a special moment for me. I'm extremely grateful, humble. I'm trying to let it soak all in."
The Raptors held Friday's press conference at MLSE LaunchPad, a multisport facility for at-risk youth in downtown Toronto – a fitting location for the announcement. Just before it began VanVleet spoke to a group of kids. His message, unsurprisingly, was: bet on yourself.
That motto has become synonymous with the Raptors' sixth man. He literally wears it across his chest as part of his clothing line. All season long, his teammates would shout it in the background of his post-game scrums, with Serge Ibaka often butchering the phrase and yelling "bet for your life," which also caught on as something of a locker room inside joke.
For VanVleet, it's more than just a tagline, though. Confidence is a prerequisite in this business, yet his unwavering self-belief – just humble enough to keep him from coming off cocky – is what sets him apart from most of his peers. It's also what allows him to squeeze every ounce from his potential.
The short-term deal – while also beneficial for the Raptors, who have most of their big contracts coming off the books in the summer of 2020 – allows VanVleet to continue betting on himself. He'll hit the open market – this time as an unrestricted free agent – at age 26, just as he's entering his prime and when there figures to be a lot more teams looking, and able to spend.
Provided the core remains intact this summer, VanVleet will reprise his role off the Raptors' bench, also closing games alongside Lowry and DeMar DeRozan in the backcourt, though he should see an uptick from the 20.0 minutes he averaged last season. As you might expect from a supremely confident NBA player, his aspirations are higher, at least long term.
"Whatever [my role] is, I'll do my job no matter what," VanVleet said. "But you talk about long-term, the plan is obviously to be a starter in this league, and I feel like I'm there now. Just gotta kinda keep cracking away at it and things will come."
Unlike his last contract, he doesn't have to earn this one, it's fully guaranteed, but if you think that means he has any less to prove, you haven't been paying attention.
"Two years ago around this time, he's essentially the backup point guard on our summer league team," Webster said. "Really every step along the way he's made a jump, whether it's [his] first training camp, first season with the G-League, last year in [the] summer, training camp. It would be naive of us to put a ceiling on him."
Despite everything he's already accomplished at both the collegiate and NBA levels, there are still those that see an undersized point guard and believe he's already reached his ceiling, that he's 'just a backup.' Perhaps they're right, there's no way of knowing how high a player's ceiling really is, but betting against him seems foolish.