NHL POY: Ryan vs. Tarasenko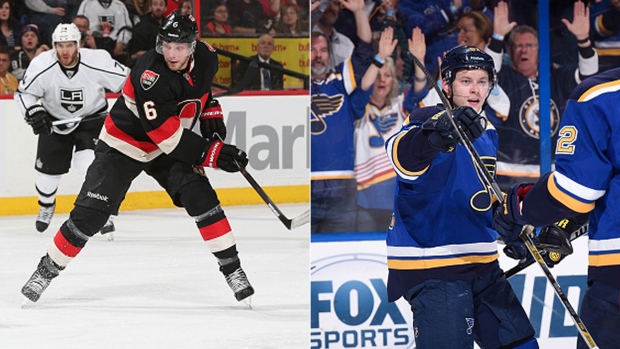 The NHL Play of the Year showdown resumes today with two sets of nifty mitts.
The third match-up of the Round of 32 pits Bobby Ryan against Vladimir Tarasenko in a battle of two men taking on entire teams.
Ryan did his damage against the defending champs.
The Ottawa Senators winger walked in alone over the blue line to see four Los Angeles Kings defenders in his path. He used a quick stick to split all four – who seem stunned to a standstill by the effort – and walked in alone on Jonathan Quick. He dragged the puck right across the former Conn Smythe winner for the unbelievable finish.
Tarasenko's effort was memorable enough that it's his second entry into the POY showdown.
Just days after his first headline-maker, Tarasenko barreled over the blue line into a trio of New Jersey Devils defenders. Unlike the Kings effort on Ryan, all the Devils furiously whacked at the Russian sniper with their sticks, but he still managed to punch through. Once clear, he waited out netminder Cory Schneider with another deke, to finish the play over his outstretched stick.
You can watch the highlights and make your decision here (http://poy.tsn.ca). Every vote counts, so watch all the plays and take part in the TSN.ca Play of the Year Showdown. Voting runs from 7pm to 4pm every day. Let us know who you voted for via Twitter, Facebook and Hubub.