NHL presents potential expansion draft plans
The NHL presented its plans for a potential expansion draft to GMs on Wednesday morning. Essentially, teams would risk losing one player under a one-team expansion and a pair in a two-team scenario.
Frank Seravalli, TSN Senior Hockey Reporter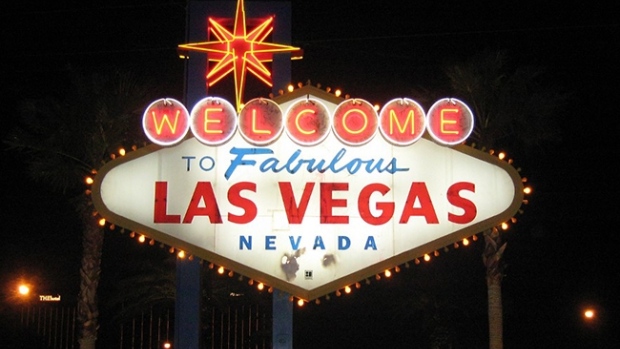 BOCA RATON, Fla. - Let the plotting and planning begin.
After months of internal vetting, the NHL informed all 30 GMs of an outline for a potential expansion draft on Wednesday, should the league decide to expand by one or two teams this summer.
The exact details still need to be brokered with the NHLPA, but the general gist left most GMs relieved. The expansion draft process was the hot-button issue for teams heading into this week's meetings; they all recognized a $500-million expansion fee would buy a strong inaugural roster at the expense of the current 30.
Each team will lose at least one player if the NHL expands by one. It will be two players should the league decide to expand to both Las Vegas and Quebec City.
Teams under the current plan could protect seven forwards, three defencemen and one goaltender or eight skaters (of any position) and a goaltender. That means each team would be subject to losing either a top-four defenceman or a third-line forward should the NHL expand by one team.
"You may lose a good player, but it's only one," NHL deputy commissioner Bill Daly said. "The details are very similar to our previous expansion drafts, except it is designed and intended to create a somewhat deeper draft so the expansion club can be more competitive early on."
In the last expansion draft, held in 2000 to fill the rosters of the Wild and Blue Jackets, teams were permitted to protect one goaltender, five defencemen, and nine forwards or two goaltenders, three defencemen and seven forwards.
"If you do your job, I've got a guy in mind [to leave unprotected] right now," Senators GM Bryan Murray said.
The most pressing question, Panthers GM Dale Tallon said, was whether teams would be allowed to protect young players and prospects.
The answer is that first- and second-year professional players - including those in the minors - will be exempt from the expansion draft. Players entering the third and final year of their entry-level contract would be eligible, though.
That will expose a lot of valuable, burgeoning prospects.
"We made a point to GMs that they are going to be forced to expose better players," Daly said.
With the addition of the salary cap since the NHL last expanded, there are other nuances and question marks to be ironed out.
Will players with no-move clauses in contracts be eligible for the draft? Will they be able to waive their no-move clause and opt-in for a fresh start elsewhere?
"I don't think it's that complicated, but it's an issue that hasn't been resolved in terms of how we intend to treat that," Daly said. "It's something that we're going to have to have a discussion with the Players' Association."
Will teams attempt to use the expansion draft as a de facto salary dump, exposing only players with unpalatable contracts? Teams must expose at least 25 per cent of the previous season's salary cap.
"And in terms of drafting players, [expansion] teams would have to draft a certain threshold of salary," Daly said, in order to reach the salary cap floor or minimum.
The other interesting factor is that this format will not allow any team to protect more than one goaltender. That will allow an expansion GM to build his new team out from the net with a solid choice. Six consecutive goaltenders were taken with the first six picks of the 2000 expansion draft.
It would create an interesting dynamic with a team like the Pittsburgh Penguins. One year from now, would the Penguins protect backbone netminder Marc-Andre Fleury or 21-year-old prospect Matt Murray? Murray is widely considered the best goaltender not currently in the NHL.
Fleury, 31, has a no-move clause in his contract which could potentially make him exempt. Then the Penguins would protect Murray.
But the NHL's position has been that players with no-move clauses should be eligible to be picked, since it is not expressly defined in the collective bargaining agreement.
That is just one reminder of the refinement left to be done - notwithstanding the cart-before-the-horse decision of whether or not the NHL will even expand at all. In order for the puck to drop in 2017-18 with 31 or 32 teams, the NHL would need to make a decision to expand in the next three months, to allow teams a full year to prepare for the draft.
That procedural hold-up won't stop GMs from projecting and planning until then. Their mock protection lists, as Murray hinted, were likely already being formulated on the plane ride north.
Contact Frank Seravalli on Twitter: @frank_seravalli