NHL team 'wrongfully withheld' documents in brain-injury case
The New Jersey Devils "wrongfully withheld" medical records from a former player Mike Peluso, who alleges brain injuries he suffered playing in the NHL have left him permanently disabled, a workers' compensation appeals board in California has ruled.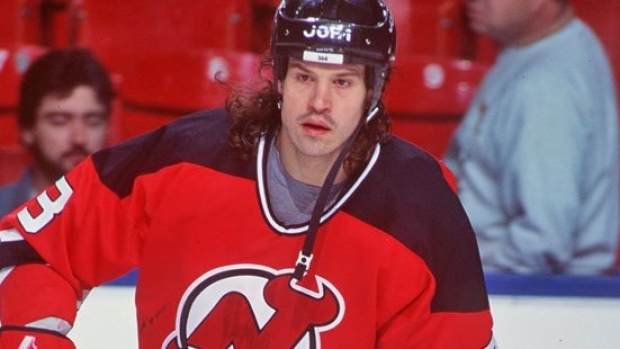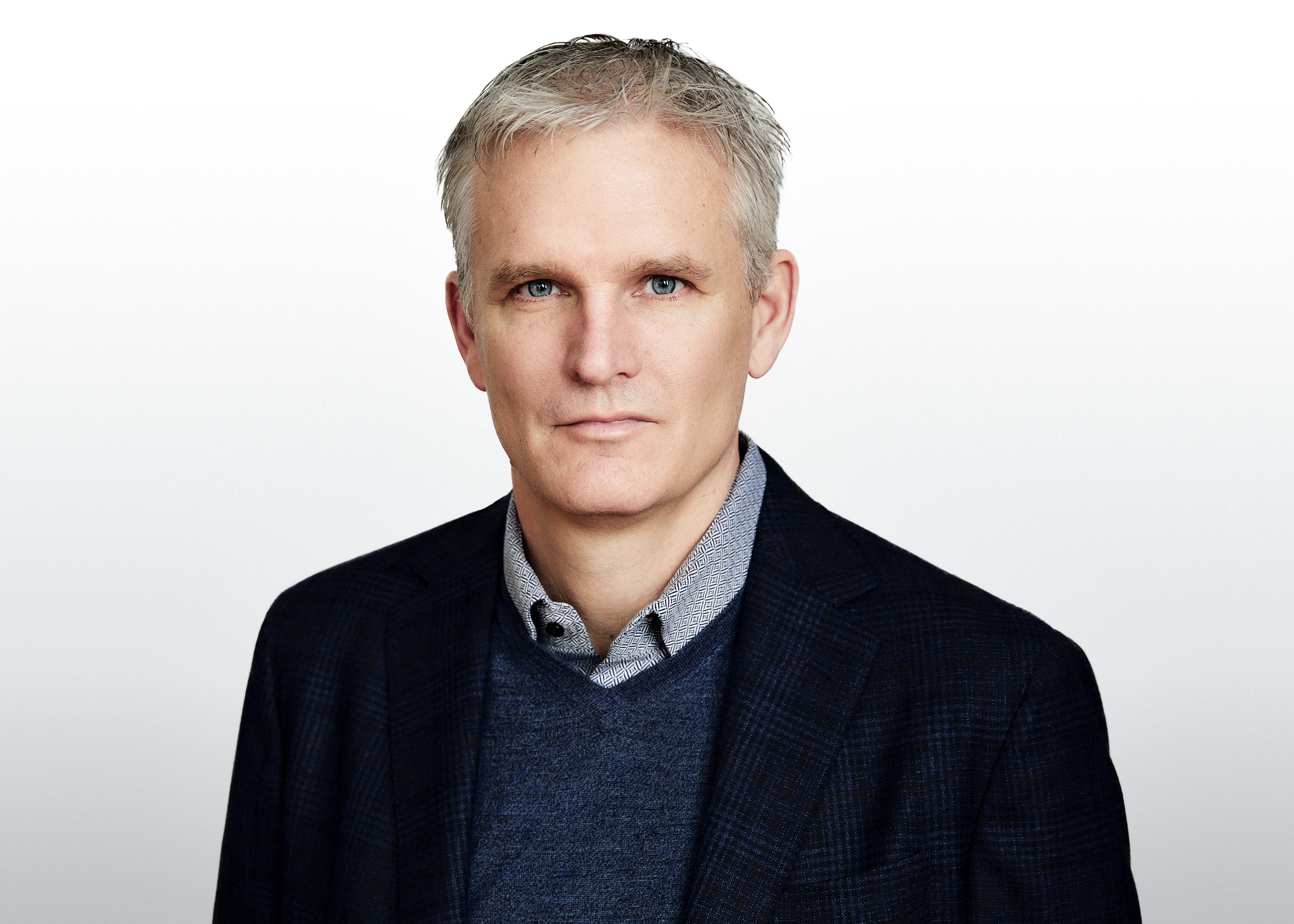 The New Jersey Devils "wrongfully withheld" medical records from a former player who alleges brain injuries he suffered playing in the NHL have left him permanently disabled, a workers' compensation appeals board in California has ruled.
Fourteen years after he played his final NHL game, one-time Devils enforcer Mike Peluso filed a workers' compensation claim in San Francisco in 2012.
Three of the teams he played for during his career — the Devils, St. Louis Blues and Calgary Flames — and their insurance companies are listed as defendants in the proceedings.
Each defendant was given a month from the date of Peluso's filing to give his lawyer all of his medical documents.
But in a Nov. 15 decision obtained by TSN, California Workers' Compensation Appeals Board commissioner Marguerite Sweeney ruled that the Devils "wrongfully withheld" two documents that Peluso's legal team says are crucial to his case.
One document is a Dec. 18, 1993, medical report confirming Peluso suffered a concussion after hitting his head on the ice during a fight. The second document is Feb. 21, 1994, report from a neurologist warning the Devils that Peluso could have further seizures if he suffered more head trauma.
Those reports surfaced in May 2016 and have been referenced by medical experts who testify Peluso is permanently disabled. The Devils said those reports should not be allowed into evidence because they weren't filed within the appropriate period.
"These documents were responsive to valid discovery requests… but were inexplicably not produced by defendant New Jersey Devils," Sweeney wrote in her decision. "Due to defendant New Jersey Devils' dereliction of its discovery obligations, these documents clearly 'were not available' to applicant prior to the close of discovery."
A Devils spokesman declined to comment on the ruling. The franchise is under different ownership since Peluso first filed the claim.
On Dec. 18, 1993, Peluso, then 28, fought Quebec Nordiques player Tony Twist during a game at Le Colisee in Quebec City. Peluso hit his head on the ice and was knocked unconscious. A doctor's report from that night concluded he had a concussion.
Days after his injury, Peluso returned to the Devils' rink for the team's Dec. 23, 1993, game against the Toronto Maple Leafs. The Devils' head coach allegedly told Peluso the Leafs had six "linebackers" and Peluso was needed to protect skilled players.
"During that game, [Peluso] was hit in the head by opposing player Ken Baumgartner and sustained further head injury," Peluso's lawyer argued in a July 13, 2016, court filing.
Two months later, on Feb. 14, 1994, Peluso collapsed while working out on a treadmill at a Florida hotel.
Four days later, on Feb. 18, Devils general manager Lou Lamoriello told The New York Times that Peluso's seizure "was primarily due to dehydration and lack of nutrition." The Times also reported the Devils were concerned Peluso's seizure could be related to his Dec. 18 concussion.
Peluso was sent to see neurologist Marvin Ruderman. In his Feb. 21 report sent to Lamoriello, the team's trainer and doctor, Ruderman wrote: "[Peluso] likely experienced a major motor seizure on 2/14/94, which I believe is most likely related to a post-traumatic seizure as a consequence of the cerebral concussion in December 1993. I do not believe this was related to dehydration…I do not believe that the participation in playing hockey in itself poses an excessive risk for the development of further seizures unless he were to sustain head injuries."
On May 12, 2016, a lawyer representing former NHL players who are suing the league over its approach to concussions, provided Peluso's lawyers with the medical report from Dec. 18, 1993, and the neurologist report from Feb. 21, 1994.
The only explanation the Devils have offered is that the Dec. 18 medical report must have been stuck to one of the records and their lawyer must have missed it as a result, said Shawn Stuckey, Peluso's lawyer. He said the Devils have provided no explanation for the undisclosed Feb. 21 neurological report.
In a court filing, Stuckey also wrote that the Devils team trainer gave Peluso the anti-seizure medication Tegretol after his Feb. 14 seizure. No documents regarding the handout of that medicine were produced by the Devils, Stuckey wrote.
Peluso was one of the toughest enforcers in NHL history. He had 240 fights in the NHL and 105 of those occurred after the Feb. 21, 1994, warning from the neurologist.
"The defendants knew that the probable consequences of requiring that [Peluso] go back out on the ice and perform his job as an enforcer would involve serious injury to its employee," Stuckey wrote in a court filing. "The neurologist sent his report to the NJ Devils, its general manager Lou Lamoriello, team doctor Barry Fisher, team orthopaedic surgeon Leonard Jaffe, and warned them explicitly that the only way [Peluso] could avoid long term neurological damage, and a chronic seizure disorder was if he did NOT sustain any more hits to the head."
Stuckey wrote that Peluso was not copied on the communication.
"Not only did the [Devils] not prevent applicant from sustaining additional head injuries, but [Peluso] went on to have 120 documented bare-knuckled fist fights over the next five years of his career. [Peluso] has since had nine additional grand mal seizures."
Peluso has spent as much as $75,000 on medical bills for seeing a neurologist and for anti-seizure medication, according to court documents. He allegedly has permanent damage to the right side of his brain, "has dementia at the young age of 50, and struggles daily with depression, anxiety, memory loss, and the constant threat of seizures from a constant seizure disorder."
The California Workers' Compensation Board decides compensation for workers injured on the job and seeks to limit fraud against employers.
According to data obtained by TSN from California's Department of Industrial Relations in April, 372 former National Hockey League players are linked to workers compensation payouts in California since 2008 for head injuries they suffered during their playing career.
California also allows compensation for "cumulative trauma" or injuries that get worse over time. Those injuries can include neurological damage from multiple concussions.
California was among the few U.S. states where pro athletes until 2014 could file workers compensation claims without playing their home games in the state. That meant that players from any NHL club, Peluso included, could file there.
In 2014, after lobbying by the National Football League, the state changed the law so that only players who played home games in California could file claims. That means former NHL players with the Los Angeles Kings, San Jose Sharks, Anaheim Ducks and California Golden Seals can now file there.
Peluso's workers compensation case was scheduled to be held on Dec. 14 and 15, but has been postponed until Feb. 6.