NHL likely to play in Sweden, China in 2017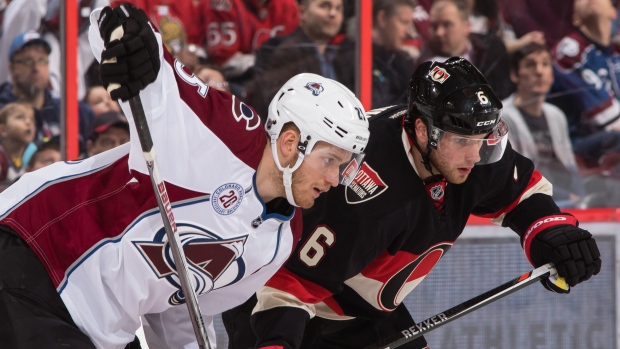 Pending NHLPA approval, the National Hockey League is going international next season.
TSN Hockey Insider Darren Dreger reports that the Ottawa Senators and Colorado Avalanche will likely play two regular-season games in Sweden next November.
As well, the Vancouver Canucks and Los Angeles Kings are likely to play an exhibition game in China during the fall.
This will be the NHL's first venture into Europe since 2011 and its first trip to Asia since 2000.
From 2007 to 2011, the league put on the "NHL Premiere" series in which teams opened the regular season in Europe, playing in Austria, England, Germany, Switzerland, Sweden, Russia, Finland, the Czech Republic and Latvia. The Anaheim Ducks, New York Rangers, Los Angeles Kings and Buffalo Sabres participated in the last such event. The Senators were the last Canadian team to compete in Europe in 2008.
The Canucks-Kings series is set to be the league's maiden voyage into China, coming off of the heels of NHL deputy commissioner Bill Daly's fact-finding mission to the country earlier this month. Daly met with Chinese officials ahead of the 2022 Beijing Winter Olympics.
"I was surprised was the level of interest and curiosity about the game," Daly told Postmedia. "A lot of that has been spurred by the announcement of the Beijing Winter Olympics. I met with a couple of government officials in different capacities and a lot of people are focused on building some grassroots infrastructure and building a national team that can be competitive at the Olympics, even if they don't win a game. There's a desire to do that."
The last time the NHL was in Asia, the Nashville Predators and Pittsburgh Penguins played a two-game series in Saitama City, Japan.