NHL will not suspend Burrows for instigating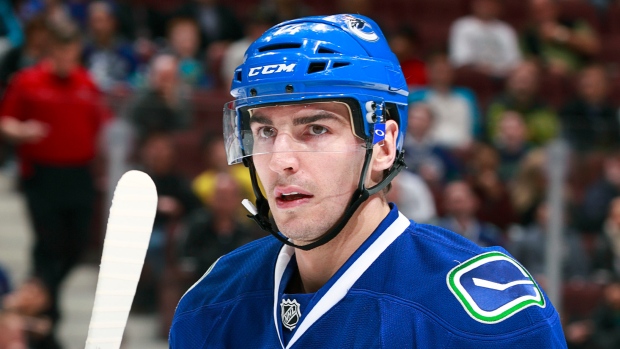 The National Hockey League has opted not to suspend Vancouver Canucks forward Alexandre Burrows for the instigator penalty he was assessed during Game 3 of his team's playoff series with the Calgary Flames.
Burrows fought Flames defenceman Kris Russell in the dying seconds of the dying minutes of the Canucks' 4-2 loss on Sunday night and was assessed a fighting major, a game misconduct, as well as boarding and instigator minors during the melee.
The League's Department of Player Safety explained the ruling via Twitter on Monday afternoon.
The incident occurred at 18:35 of the third period and began with Burrows boarding Flames forward Johnny Gaudreau. Burrows subsequently got ina fight with Russell which resulted in the former being assessed an additional two minutes for instigating.
Burrows scored 18 goals and 15 assists in 70 games with the Canucks during the regular season and has registered two assists in three games in the series.
Though Burrows will not be suspended, the penalty will remain on Burrows' record with the league for future consideration in disciplinary matters.