Babcock looks for answers with shuffling of lines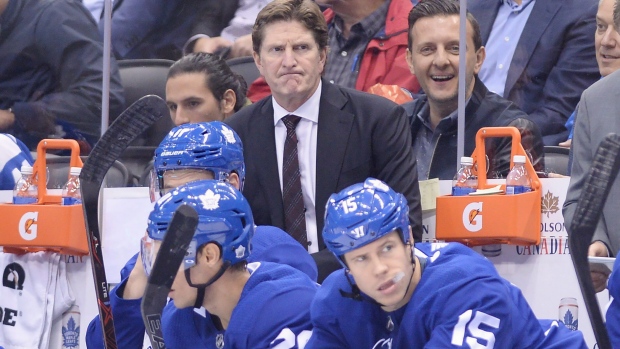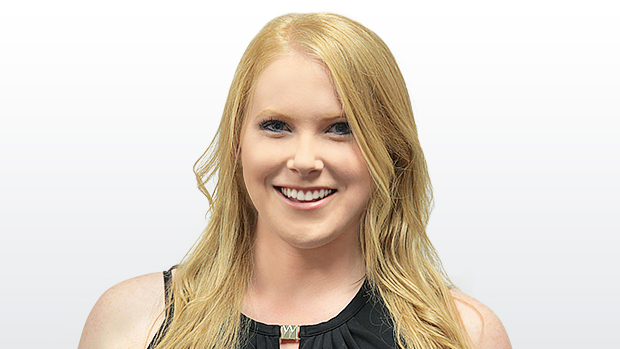 By the second half of last season, the Toronto Maple Leafs' top-nine forwards rarely had to wonder who they'd be playing with from game to game. Those days are over, at least temporarily.
Auston Matthews was absent from Leafs' practice on Tuesday due to ongoing soreness, and his status for Wednesday's game against the Minnesota Wild is up in the air. The potential loss of his top-line centre meant more line juggling for head coach Mike Babcock. He's done a lot of mixing during Toronto's recent 2-6-0 stretch and right into Monday's shootout win over the Vegas Golden Knights.
Now 9-7-0 on the season and looking to get on a roll, whatever positive momentum the Leafs' offensive groups hoped to build on could be disrupted if Matthews misses the first game of his career. Forwards will go back in the blender once more as Babcock tries to extract the best combinations.
"The only way to play consistently is to try and have a consistent approach and focus on the things you control as a player," said winger James van Riemsdyk. "You just go out there when your number is called and you just try to play. We're still trying to find the right mix and still as a team I think trying to find our best way to be successful."
Ahead of Tuesday's practice, the Leafs recalled centre Frederik Gauthier from the Toronto Marlies as insurance in case Matthews is out and returned winger Kasperi Kapanen. Patrick Marleau slotted in at centre again between van Riemsdyk and Zach Hyman, Tyler Bozak centred Marner and Connor Brown, Nazem Kadri was between Leo Komarov and William Nylander and Dominic Moore centred Matt Martin and Josh Leivo.
Babcock said he wasn't exactly thrilled with what he saw over the 28-minute exercise and didn't rule Gauthier out as an option for Wednesday's game.
"We practised like this today, [but] I wasn't in love with it by any means after watching it," Babcock said. "We changed our mind six times, and then we even got them posted and changed them again. [Gauthier]'s a big body, can play without the puck, knows how to play, doesn't generate much offence but knows how to play so we'll decide more about that in the next 24 hours and go from there."
Babcock offered no details on Matthews' condition except to say his medical staff would provide him with an update later on Tuesday afternoon. Like last season, the Leafs have been remarkably healthy out of the gate, losing only four man-games so far to injury. Babcock has also played it safe with his players' health to avoid long-term issues, holding van Riemsdyk and Martin out for a game two weeks ago as they battled minor ailments. But the Leafs lost that game, and the team may face a similar predicament of just how cautious to be before battling a Wild club Toronto hasn't beaten since Oct. 15, 2013.
The hole Matthews would leave in the Leafs' offence could hardly be filled by a single player. The sophomore's 19 points leads all Leafs and he's been their best player on a nightly basis. Matthews wasn't a full participant in Monday's morning skate but did suit up against the Golden Knights, leading all forwards with 21:11 in ice time and notching one assist, but Babcock felt he lacked the same power in his game.
"It's a great [being cautious], an easy decision prior, but then when you lose the game [it's not]," said Babcock. "We have a real good medical science team; they usually tell me what we're going to do anyway. When you first have something wrong with you…a big part of that is the mental side which is worry, and then you can get playing through it or you can get it fixed and then get feeling better. We're in a holding pattern right now."
The same could be said for the rest of the Leafs forwards, who might not know who they're playing with until it's written on the whiteboard Wednesday morning. Toronto hasn't won consecutive games in three weeks, and they're prepared to make the most out of whatever combinations Babcock decides on.
"I've learned to just stay positive about everything, it's the only way to get through it," Bozak said. "If you get down on yourself, it's only going to make things worse. Stay positive, work as hard as you can and in the past when things aren't going well they're going to eventually turn around for you."