Babcock talks Leafs' present as team welcomes the future
In the shadow of the NHL Draft, while the Maple Leafs were stocking their cabinets with hope for the future, Toronto's head coach Mike Babcock didn't mince words about the Leafs' present – more specifically, his team's present lack of success in the postseason, TSN's Kristen Shilton writes.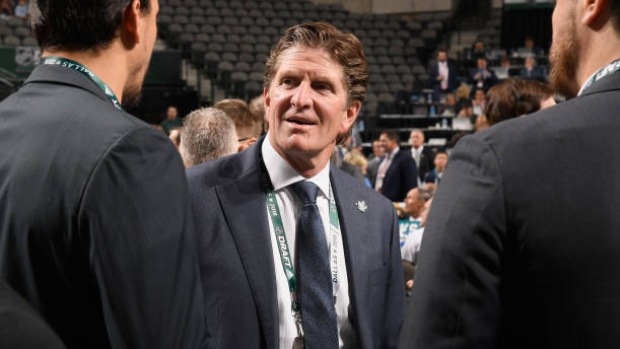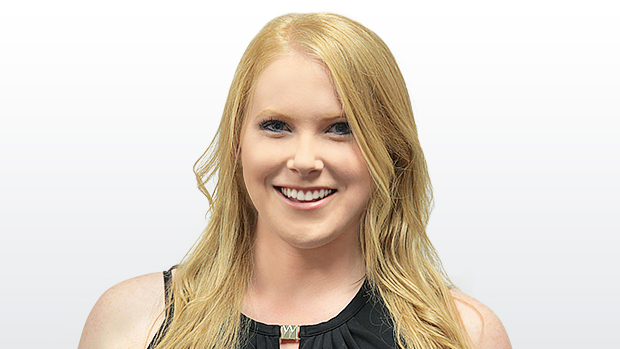 DALLAS – In the shadow of the NHL Draft, while the Maple Leafs were stocking their cabinets with hope for the future, Toronto's head coach Mike Babcock didn't mince words about the Leafs' present – more specifically, his team's present lack of success in the postseason.
Toronto was jettisoned in the first round of the playoffs last spring for the second consecutive year, their franchise-record 49-win regular season a wistful footnote to the too-early end. That success suggested Toronto could potentially make a deeper run in the playoffs than years past; instead, the postseason exposed deficiencies in the Leafs they'll have to remedy from within.
"We weren't good enough, not deep enough, not enough battle scars," said Babcock on Saturday during the second round of the draft. "Not getting slapped around enough and having failure and letting you guys kick the crap out of us for a couple months and then come back, get tougher. We always want immediate gratification but that's just not the National Hockey League – it's earned, the right to be a champion. I just saw 32-year-old [Alex] Ovechkin lift the Cup. [Steve] Yzerman was 31. Very few of us are blessed to do it at 20. So we've got lots of work to do and probably lots of hard knocks coming too."
With that championship goal at top of mind, Toronto has navigated its recent front office upheaval with relative ease (so far) and will ideally take on the NHL's impending free agency period the same way. Before Kyle Dubas was promoted to replace Lou Lamoriello as general manager last month, Babcock had never seen a changing of the guard at GM on any team he remained coaching. But four years of experience with Dubas as the Leafs' assistant general manager made the shakeup less disruptive – and full of healthy dialogue.
"The biggest thing is, we just have to keep moving," said Babcock. "We all came here for the same reason and we got it going in the right direction. I talk to [Dubas] every day [and] we'll continue to do what we always do. And [we'll] disagree a lot and agree a lot and try to get better as an organization. In the end, I have to decide what goes on the ice but that doesn't mean you haven't talked to everyone in the organization. We're going to have lots of good debate and we've had lots of debate already."
Those spirited discussions started in the lead-up to the weekend's draft and could heat up further in the coming days, particularly when teams can start speaking with pending unrestricted free agents on June 24 before open season begins on July 1. Dubas joked Babcock's wish list was "both private and public, he wants centres and D" so the Leafs' draft haul reflected those desires – four defencemen, two centres, two wingers and one goalie. None of the young men selected, though, are an answer for the Leafs in the coming season.
"The guys put together a list and we spent a lot of time on it, a lot of debate on it, and we try to end up with the best group of players," said Babcock. "Every team walks out of here and says, 'I can't believe that guy was there!' We all have a different list; that's why the guy is there. So everyone leaves pumped up, but two and three years from now, someone went today in the second and third round who will be a star – let's just hope he's on our team."
When it comes to building the Leafs for more immediate success, Babcock's voice could once again shine through. In the last two years, the Leafs have tossed a wide net to acquire a number of European free agents (Calle Rosen, Andreas Borgman and Par Lindholm among them) and it's Babcock's name (or conversational persuasion) that often comes up as a reason why they chose Toronto as a landing spot. That influence goes beyond players overseas – Patrick Marleau's decision to sign a three-year deal with Toronto last July was highly effected by Babcock too.
Sure, the Leafs employ a stable of pro scouts to prepare for precisely this time of year. But Babcock doesn't mind lying in wait either, to guide the process along when needed. Dubas offered a "no comment" when asked to assess UFAs who may be of interest to Toronto, but it's no secret when big names like John Tavares are inching agonizingly close to free agent status, every element of persuasion will be explored.
"It's like anything – we always use whoever we can to help ourselves, depending what goes on," Babcock said. "I'm normally involved in it, but sometimes I am, sometimes I'm not. We have certain people who do certain jobs and if they need that resource [in me talking to a player] than you use whatever you can. I try to watch everybody so we're prepared."
What Toronto eventually does in free agency starts with continued discussions between the team and its primary unrestricted free agents – Tyler Bozak, James van Riemsdyk and Leo Komarov – but they also anticipate strong competition for spots next season from a few of their Calder Cup champion Toronto Marlies. Plus, there's Monday's qualifying deadline for the Leafs' five remaining restricted free agents.
Who stays and who goes may not be known in its entirety for weeks. But as Babcock noted, "the great thing about [our position] is the season hasn't started yet; we'll see where we're at when it does." All he knows for certain is that once the Leafs can assemble a playoff-ready team, the payoff will be worth every hurdle along the way.
"It's hard to win," Babcock said. "You get your name on that thing for life. That's worth digging in for. That's lots of [big] summers, that's [enduring] things that go wrong. The best players pull their boots up and get back to work when things don't go well. That's what we have to do.