Marleau embracing 'the energy of something new'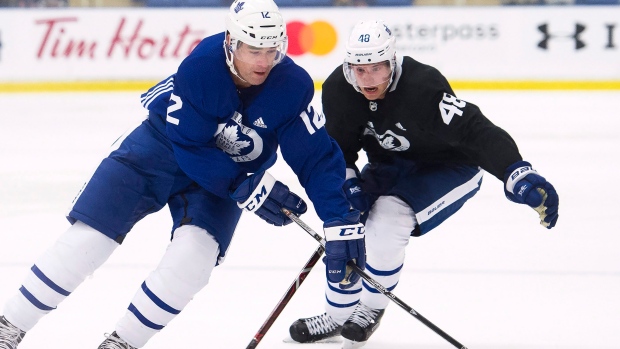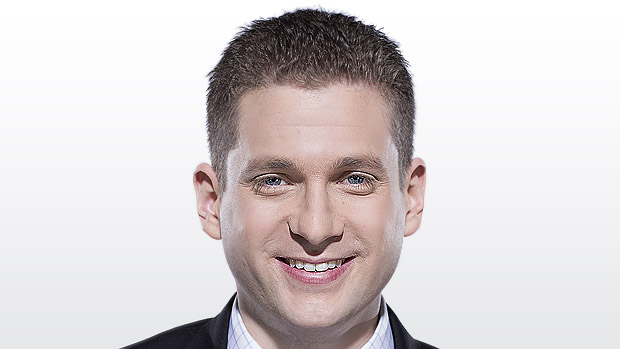 The Maple Leafs held a morning skate and practice (non-playing group) at the MasterCard Centre on Tuesday.
- Patrick Marleau has played quite a few pre-season games over his 19 NHL seasons, but this will be something new. "I wouldn't say nervous, but definitely some excitement," said the 38-year-old, who will make his Leafs debut on Tuesday at the Air Canada Centre. "There's that energy of something new ... you're not sure how everything's going to go so you try to stay within yourself."
It has been a whirlwind summer for Marleau who is still adjusting to life in Toronto. "I haven't got to too many restaurants yet, but ... Whole Foods is pretty big for me and it's right down the street. From the things I hear from my wife about the Internet shopping, it's not as good, but I think it'll get there."
Marleau is expected to start Tuesday's game with Nazem Kadri and Leo Komarov. The long-time linemates have been known to yell at each other on the bench in the heat of the moment. It can seem odd, but it's how they get the best out of each other. The soft-spoken Marleau has certainly noticed that Kadri and Komarov aren't shy about their feelings. "There's a quite a bit of talk even on the bench when we get back," he said with a grin. "It's pretty entertaining."
"He said that?" a smiling Kadri asked when informed by reporters about Marleau's amusement. "Ah, well, he's seen me and Leo go at it, that's no surprise there. I mean, Leo's like my big brother." Kadri notes that Mike Babcock and the new coaching staff was also taken aback by the in-game arguments when they arrived.
"They had never seen anything like that and they thought, 'Should we step in the middle of these guys? Are they going to hurt each other?' I actually prepared Patty for that. I'm like, 'Listen man, I know sometimes it's going to seem like we want to kill each other, but it's over and done with after the game so he understands and I think he gets a kick out of it."
- Jake Gardiner makes his preseason debut on Tuesday and starts the year firmly in Babcock's good books. "There's been no bigger change in any player on the team than him," the coach said. "He's gone from a guy who didn't have confidence to maybe our best D with and without the puck. I know people don't like to think of him like that, but he's that good ... he's got elite hockey sense." Gardiner is expected to start Tuesday's game paired with Swedish league import Andreas Borgman and will quarterback the top power-play unit.
- The NHL is set to crackdown on slashing this season and that's music to the ears of some Toronto players, including Auston Matthews. "It should help us a lot," the 20-year-old said. "We're definitely a team with a lot of speed and skill. When we move our feet we tend to draw penalties and, especially with the new rules they're trying to implement, it should definitely work in our favour."
Lines at Leafs morning skate:
Forwards
Marleau-Kadri-Komarov
van Riemsdyk-Bozak-Marner
Johnsson-Smith-Grundstrom
Rychel-Greening-T.Moore
Defencemen
Gardiner-Borgman
Nielsen-Polak
Marincin-LoVerde
Valiev-Holl
Powerplay
Gardiner
Bozak-Kadri-Marner
van Riemsdyk
Borgman
Marleau-T.Moore-Grundstrom
Rychel