Matthews ready for intense atmosphere in Winnipeg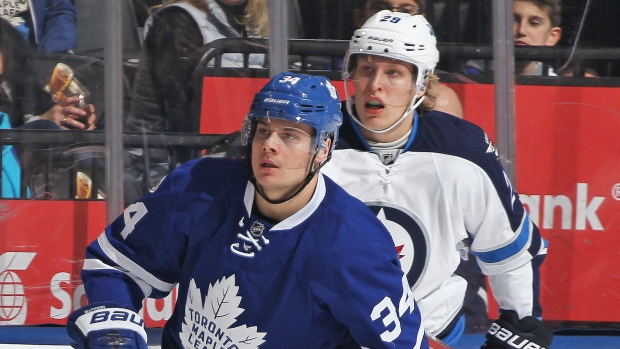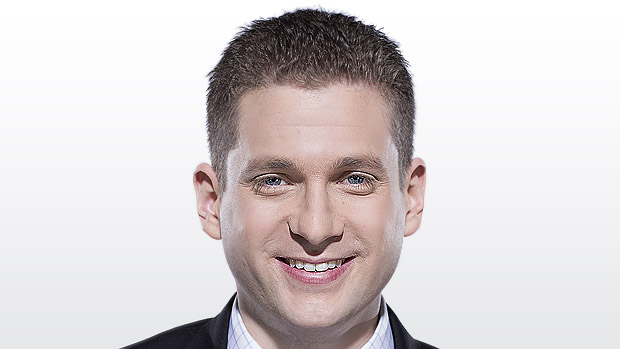 TSN Toronto reporter Mark Masters checks in daily with news and notes from Maple Leafs practices and game-day skates. The Maple Leafs skated at Bell MTS Place on Wednesday morning.
- The last time Auston Matthews played in Winnipeg it didn't end well. Patrik Laine had a hat trick, including the overtime winner, as the Leafs blew a 4-0 lead in a 5-4 loss on Oct. 19, 2016. During the game, Jets fans serenaded the Arizona native with chants of, "Laine's better!" Is Matthews expecting a similar welcome tonight? "Yeah, it's fun," he said. "This is one of the best atmospheres I think that we play in during the year, so that kind of stuff you definitely embrace that. I'm sure it will be the same kind of atmosphere tonight."
- Laine was asked about his excitement level ahead of the season opener. What was he thinking about on the way to the rink today? "I'm pretty tired. I didn't sleep well so that was mostly on my mind. But, just excited." The Finn was asked to expand on that. "I don't know what was the reason. I think my room is just too cold so I think that's why I wasn't sleeping so just have to deal with it."
- William Nylander, who is due to become a restricted free agent next summer, was asked if he'd be open to negotiating with the Leafs during the season. "Either we do it before the season or after the season," he said. "I just want to focus on the team and the way I'm playing during the year." So, he'll wait? "Unless I'll just tell my agent to talk to them and not talk to me," Nylander said with a smile.
- Eric Fehr may have been the most excited player in either dressing room Wednesday morning. The 32-year-old from Manitoba edged out Dominic Moore and Miro Aaltonen for the fourth-line centre job. "It's a huge game for myself, coming home with a lot of friends and family in the building tonight," the native of Winkler, MB said.
Fehr played with Sidney Crosby in Pittsburgh and Alexander Ovechkin in Washington so he knows what these type of showcase games can be like.
"That was a huge rivalry," Fehr said. "The fans got more into and when the fans get more into it, it's loud in the building and the players get more into it. The fans kind of help fuel that rivalry and I kind of expect that will happen here a little bit."
Earlier in camp, Fehr noted that he sees some similarities between Crosby and Matthews. On Wednesday, he was asked to expand on that. "Just the way they are on the ice, the way they carry themselves, the way they handle the puck and it seems like every play on the ice goes through them," Fehr said. "Auston has that knack to find the puck and sometimes it feels like he has it on a string a little bit. Those are some of the things I see between him and Sid."
Lines at Leafs morning skate:
Forwards
Hyman-Matthews-Nylander
Marleau-Kadri-Komarov
van Riemsdyk-Bozak-Marner
Martin-Fehr-Brown
Extras: Leivo, Moore
Defencemen
Gardiner-Zaitsev
Rielly-Hainsey
Borgman-Carrick
Extra: Marincin
Goaltenders
Andersen starts
McElhinney