Nill: Stars hope to sign Seguin before season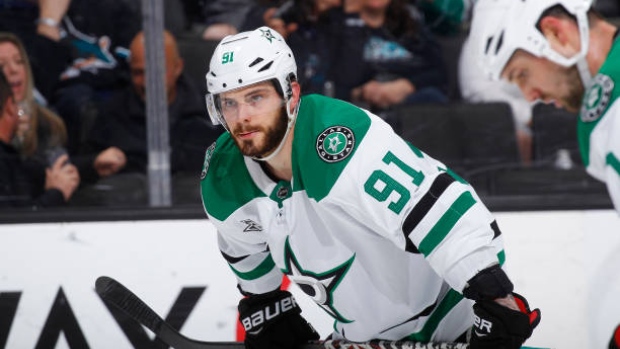 The Dallas Stars have traded numbers with Tyler Seguin as they look to lock up the star centre before he hits free agency next July.
"We've had continued dialogue," Stars general manager Jim Nill told the team's website. "They've got where they think they should be and we've presented where we think we should be, and we just continue to discuss.
"There are a lot of different things that go into this. There are signing bonuses, lockout protections. There are a lot of different angles to these negotiations that come into play. We're just continuing the dialogue and going from there."
Seguin, 26, scored a career-high 40 goals last season and added 38 assists to post his highest point total since the 2013-14 season, his first in Dallas.
Sean Shapiro of The Athletic wrote last month that Seguin's contract could match whatever John Tavares signed for. Tavares joined the Toronto Maple Leafs on July 1 for average annual value of $11 million. Jamie Benn is currently the Stars' highest paid player, carrying a cap hit of $9.5 million through the 2024-25 season.
Nill said the Stars are hoping to have Seguin signed before the Stars begin their regular season on Oct. 4.
"I hope so. But I think I have mentioned from Day 1 that I don't want people to panic if he is not signed when the season starts," Nill said. "I think the biggest thing is we need to have a good season - get off to a good start. I hope he is signed by then, but I know if he isn't, we'll get a good year out of him and go from there. But like I said, I am hopeful we can get it done. We'll have to see."
Acquired from the Boston Bruins in the summer of 2013, Seguin has topped the 30-goal mark in four of five seasons since joining the Stars and has yet to fall short of 70 points.