No answers on Nylander's status
Mark Masters, TSN.ca Staff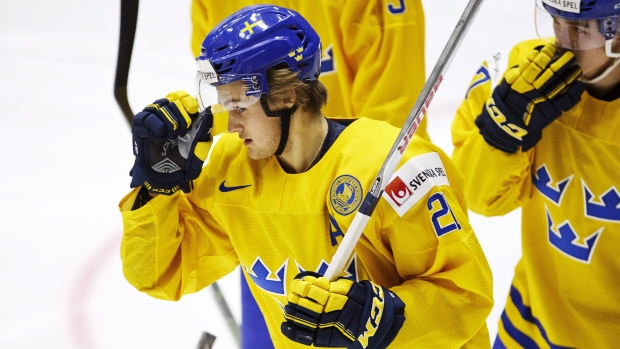 Injured Swedish forward William Nylander was scheduled to address the media at the World Junior Hockey Championsip in Helsinki this afternoon.
Shortly before the news conference was slated to begin, Team Sweden media relations official Anders Feltenmark informed reporters that Nylander would not be coming. Instead, Per Adolf Bergsten, the team's doctor, held a news conference.
Nylander was injured on an illegal hit in the opening game of the tournament against Switzerland and hasn't played since.
"It was a late decision," Dr. Bergsten said. "It was taken by team management and of course I was involved as well. We didn't want to have difficult questions, lights and everything for William and make him think more than he needs to."
Dr. Bergsten refused to characterize the cancellation of the news conference as a setback in Nylander's recovery. He was asked if Nylander was free of symptoms and said, "I'm not talking about his symptoms so sorry about that."
Team Sweden held an optional skate today, which Nylander did not take part in. Will Nylander skate tomorrow?
"I'm not sure about that," Dr. Bergsten said.
Bergsten said Nylander remains day-to-day and Team Sweden remains hopeful he will be able to play again in the tournament.