No talks yet between Jays, Donaldson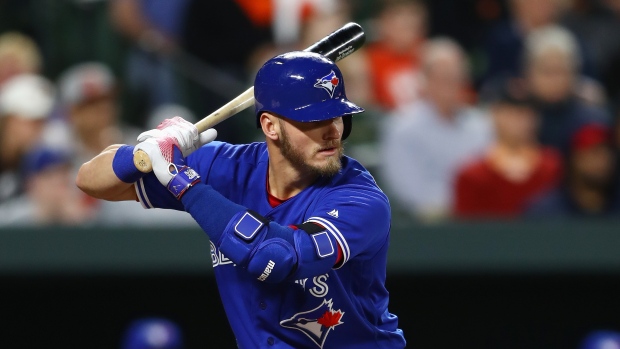 The Toronto Blue Jays have not ignited contract extension talks with third baseman Josh Donaldson, sources tell TSN's Steve Phillips.
If no deal is reached this off-season, it will make it far less likely a deal is reached at all, Phillips reports.
Donaldson has stated a willingness to return to the Blue Jays long-term.
"I would love to end my career in Toronto. I love playing there," Donaldson told reporters back in October. "I feel blessed to be in the situation of where I'm at right now."
Despite the slow start in the talks, ESPN's Buster Olney thinks that Donaldson will remain a Blue Jay throughout 2018.
"I would expect that they keep Josh Donaldson for at least the outset of the season to try to win next season and I think also to try and honour the expectations of the people buying tickets to the ballpark," Olney told TSN's Landsberg in the Morning.
"I don't think they're going to go out in the marketplace with a Donaldson or a Stroman, I think they're going to try and compete next year."
Olney notes that it's more likely that the Jays begin the season with Donaldson and evaluate from there.
Olney also added that there are some concerns about how Donaldson will age given his background as a catcher and his often aggressive style of play.
Donaldson's contract will expire at the end of the 2018 season. In 113 games, the 31-year-old hit 33 home runs and drove in 78.