Nylander comfortable with shift back to centre
Nazem Kadri's injury has created an opportunity for the Maple Leafs forward to move back to the middle of the rink, Kristen Shilton writes.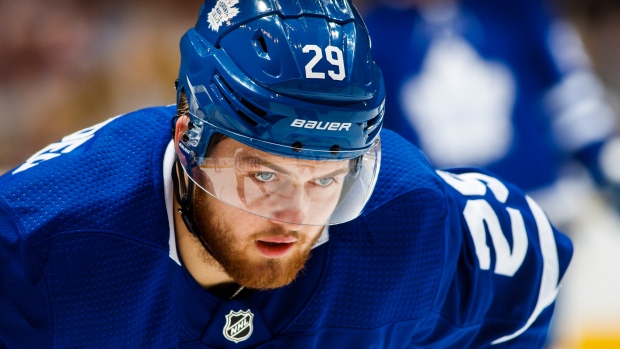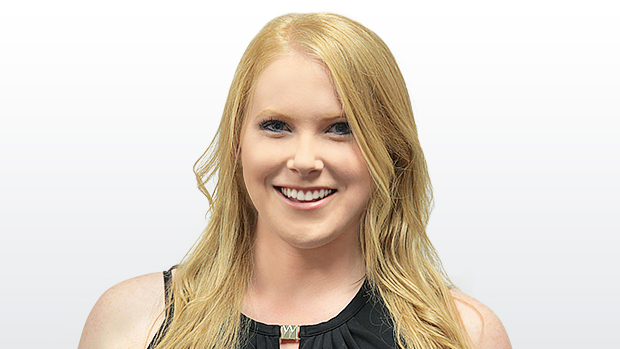 TORONTO – There's been so little that has felt familiar to William Nylander this season.
The contract holdout that ate away two months of the Maple Leafs' schedule definitely didn't, nor have the offensive struggles since his return as he tries to re-establish his game at a high level.
So it's something of a boon for Nylander to be getting back to his roots, temporarily moving off the wing to replace Nazem Kadri (concussion) at centre against the Washington Capitals on Thursday.
It's a position Nylander knows well, having played exclusively at centre before reaching the NHL. So, when Kadri went down in Tuesday's 3-2 loss to St. Louis, Nylander was comfortable taking over between Andreas Johnsson and Connor Brown, giving the move a rave review.
"I think I was able to get speed and create space and get some opportunities. I think that's why I'm playing centre today," Nylander said. "I feel pretty good. I've played centre for the most part in my career, so I don't think I'm too worried about it."
It's helpful that Nylander is playing as well as he has all season. The turnaround really started back in Toronto's last clash with the Capitals on Jan. 23, when Nylander recorded three assists and was a plus-four. In the 10 contests since he's collected two goals and three helpers, while being a minus player only once.
It may have been a painfully slow process, but Nylander finally resembles the player Toronto thought it was signing to a six-year, $45 million contract extension in December. The challenge of moving back to centre couldn't have come at a better time, offering up more responsibility as Nylander's confidence is soaring.
"I'm starting to feel like I did last year," said Nylander. "I feel like I'm getting better in that [defensive] part of the game and being more aware of defence. [Head coach Mike Babcock is] looking for me to play a solid game defensively and offensively until Naz gets back."
"He's a real strong guy, has real good edges. I don't think you saw any of that early," Babcock said. "You're starting to see it now. He has the puck more now. He's an elite cycle guy for us. The edges and the strength and the battles are just coming back now. [And] he has an absolute bomb of a shot, so he's got to feel that too."
Nylander knew the pieces of his game wouldn't all come back together at the same time, and there are areas he's focused on improving with this new opportunity to centre a line.
The 22-year-old couldn't help lamenting how often his shots are flying off target ("Maybe hitting the net would help me get a goal,") and conceded he's holding on to the puck too long and passing up scoring opportunities at times.
Those are tendencies Nylander wants to eviscerate in order to start adding to the 12 points (three goals, nine assists) he's tallied through 31 games. In an effort to get Nylander's offence going and jump-start Toronto's power play, Babcock has moved him to the middle on Toronto's second unit.
"When Willy was MVP [for Sweden] at the [2017 World Championship] he played in the middle the whole time. He was outstanding," Babcock said. "Even today [at morning skate], he just tipped the pucks, has good hand-eye and gives us a different look."
Patrick Marleau, who has been skating with Nylander on that second power-play group since December, has seen the confidence start seeping back into his teammate.
"When he gets that puck now, you get the feeling something is going to happen; he's going to create something," Marleau said. "It's good that he's back at the level. [At centre], he's going to have to play a lot more down low in our zone, allowing him to be a little more freewheeling coming out….to gather that speed into the rush with a head full of steam."
Slotting Nylander in at centre isn't the only change Babcock has made ahead of Thursday's game. Jake Gardiner and Nikita Zaitsev have been reunited on the Leafs' second defensive pairing, putting Jake Muzzin and Travis Dermott together on the third pair while Ron Hainsey remains on the top unit with Morgan Rielly.
Babcock has tried a number of combinations on Toronto's blueline since Muzzin was acquired in a trade with Los Angeles last month, and says he won't stop tinkering until something feels right.
With the Leafs coming off a six-game road trip where they finished with a 3-2-1 record, the looming four-game homestand could provide some clarity on the lineup.
"[Changes] will continue to happen until we get it sorted out," Babcock said. "To me it's more about just getting the players on the ice. We thought [Gardiner] and [Zaitsev] were really good last game…and I thought Z, if you go through the whole trip, was fantastic on the trip. That was probably our best set last game, so that's why things changed."
---
Maple Leafs projected lineup vs. Washington
Hyman-Tavares-Marner
Marleau-Matthews-Kapanen
Johnsson-Nylander-Brown
Lindholm-Gauthier-Ennis
Rielly-Hainsey
Gardiner-Zaitsev
Muzzin-Dermott
Andersen starts
Sparks​