Nylander's absence creates opportunity for Ennis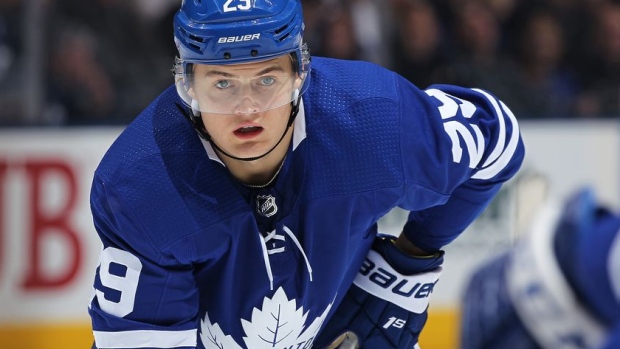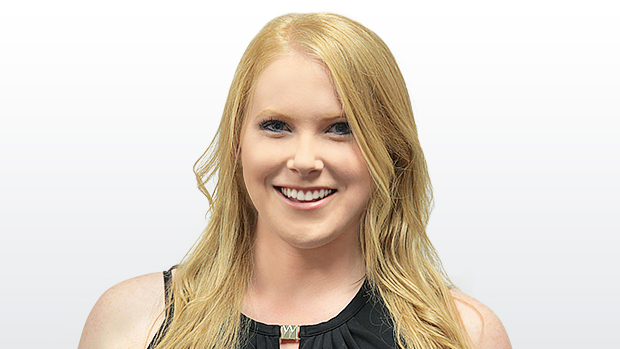 TORONTO – The Maple Leafs held the first official activities of their 2018-19 NHL season on Thursday, with one prominent piece of the team's forward group missing: William Nylander.
The restricted free-agent winger has been in ongoing contract discussions with the Leafs for months, but the two sides have failed to come to an agreement.
TSN Hockey Insider Darren Dreger reported on Wednesday that league sources told him Nylander may be asking the Leafs for a deal worth $8 million per season, a figure Toronto can't pragmatically offer the 22-year-old.
When asked about the situation at the team's media day at MasterCard Centre, general manager Kyle Dubas said there was a continuing dialogue with Nylander's camp but no further updates.
"We have a very specific process that we're going to follow with all of our players over the next number of years," Dubas said. "Our goal is to have sustained success. In order to do that in a salary cap system we have to structure and abide by it and do things right by the players but also do things right by the organization and give the collective group the best chance we can."
For now, that means moving ahead without Nylander. The winger is one of eight restricted free agents around the NHL not attending the early days of camp.
In Nylander's case, he's being shepherded through the process by an agent familiar with high-profile holdouts. Lewis Gross (of Sports Professional Management) also represents Flames' forward Johnny Gaudreau, an RFA in 2016 who missed all of the team's preseason activities before a six-year, $40.5-million deal was reached on Oct. 10, two days before Calgary's first game of the season.
Boasting the third-highest point total (122) on the Leafs over the last three seasons is an indication of Nylander's worth to the organization. Head coach Mike Babcock alluded to just that when asked how Nylander's regular linemate Auston Matthews will be able to achieve his goal of earning more assists in the coming season – while also leaving the door open for someone else to fill the void.
"Willy's got to show up and he's got to shoot it under the bar, then, how's that?" Babcock joked about increasing Matthews' helpers. "The guys would like you here and I would like you here, but that's part of the process we're going through. In the meantime, we get to find another player. So someone's going to play with Mathews who wasn't playing with Matthews and they're going to get a heck of an opportunity. We might find a player out of that and then we're ahead in the game for that."
Dubas let slip it would be Tyler Ennis, a free-agent signee from last summer, who will step in first to replace Nylander on Matthews' wing. Nylander has missed only one game for the Leafs since the start of the 2016-17 season, skating almost exclusively with Matthews in that stretch.
Facing the prospect of moving forward without Nylander for a spell, his teammates were equal parts disappointed and sympathetic.
"You'd love to have him here, but that's part of the game," Matthews said. "It's part of the business side of things. It's unfortunate. He wants to be here and everyone knows that and he's made that clear."
"He's not going to come here and risk an injury if something goes wrong. You understand that from a player's perspective," added Mitch Marner. "He's a big part of our team. Hopefully the contract [dispute] ends soon and he gets back out here ... [but] you've got to do what's best for yourself and your family. You understand that."
Both Marner and Matthews will be restricted free agents next summer, where they could face the same situation Nylander is in now. The fact Toronto has three elite young stars to lock up within 12 months of each other could be slowing Nylander's negotiations down.
"Things may not move along as fast as people want as we chip away at it," said Dubas. "Patience is always something I've always preached and lived by. We'll continue to work away at it and come to a conclusion here in the coming days and weeks."