Nylander to make season debut tonight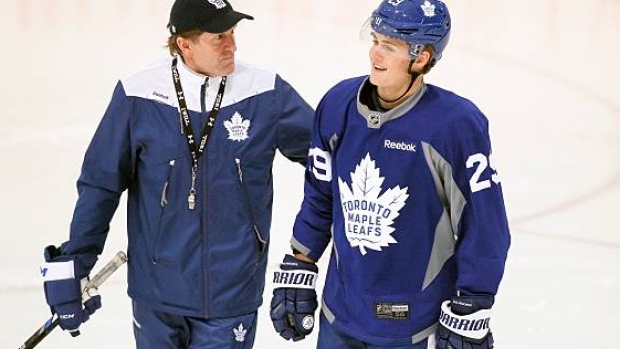 William Nylander told reporters that he will make his season debut Thursday in Toronto against the Detroit Red Wings.
Nylander joined the Leafs earlier this week after signing a six-year deal on Saturday, just minutes prior to the 5 p.m. ET deadline for him to be eligible to play in the NHL this season.
"The last 30 minutes were crazy," Nylander said earlier in the week. "I mean, I think the contract was signed at like 4:53 (p.m. ET) and it was crazy. I couldn't believe it ... it was a long negotiation to get to where both sides were happy."
"My message to William was I don't think our team will be at its full potential until he's back and a part of it and only then can we truly assess our team," general manager Kyle Dubas said.
"He's an elite passer and an elite shooter," Dubas said, "so that's what excites me about him. He's put up excellent numbers (135 points in 185 games), certainly, for a young player in the NHL and you see the way the league is going and we're excited about adding that back into our club and into the top of our forward group ... he's earned his contract with the potential that he's shown and in knowing him and knowing the amount of work he puts in off the ice and how he conducts himself and the condition that he's in, I don't have any doubt that he will reach that level and continue to go beyond it."
Since returning to Sweden in August, Nylander has skated alone and with a pair of European teams. The 22-year-old finished with 20 goals and 41 assists in 81 games for the Leafs last season.
Following their matchup with the Red Wings, Toronto will be back in action Saturday in Boston against the Bruins.