O'Sullivan: Canucks' Burrows mocked parental abuse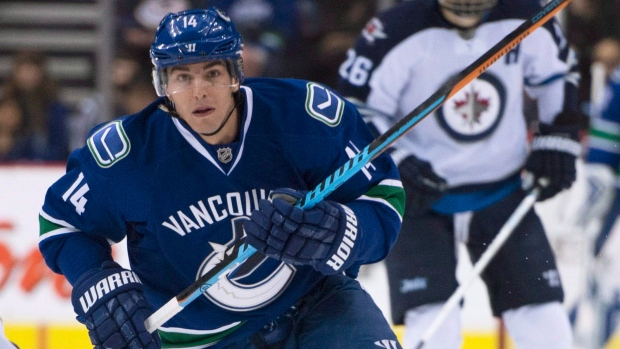 Former National Hockey League forward Patrick O'Sullivan tweeted on Thursday that Vancouver Canucks forward Alexandre Burrows mocked O'Sullivan's abusive relationship with his father during on-ice altercations.
TSN Senior Hockey Reporter Frank Seravalli reported late on Thursday night that Burrows has now apologized to O'Sullivan for the comments about 8-10 years ago.
"I apologize if I offended him back then. I did say some stuff that may now, looking back … I could see how it would've offended him, like a lot of things I said back in the day," Burrows said. "I read his story on The Player's Tribune. It's tough to see."
O'Sullivan, 30, detailed his years of physical and emotional abuse under his father - a former minor-league hockey player himself - in Breaking Away, his memoir released in October, and again this month in an essay on The Players' Tribune.
In a discussion with his followers on Thursday morning about the place of fighting in hockey, O'Sullivan revealed his his interactions with Burrows.
O'Sullivan, who played for six seasons in the NHL with the Los Angeles Kings, Edmonton Oilers, Carolina Hurricanes and Minnesota Wild, went on to assert that it wasn't a single occurrence with Burrows.
When pressed by a follower as to whether or not Burrows was simply trying to get into his head, the native of Winston-Salem, North Carolina reiterated that what Burrows said was unacceptable.