Off-Season Watch: No reunion for Devils, Kovalchuk
Track the latest news and rumours around the NHL with TSN.ca's Off-Season Watch. Monday's roundup includes the Coyotes' push to sign Oliver Ekman-Larsson to a long-term extension, a landing spot for Phil Kessel and the Devils' spending plans this summer.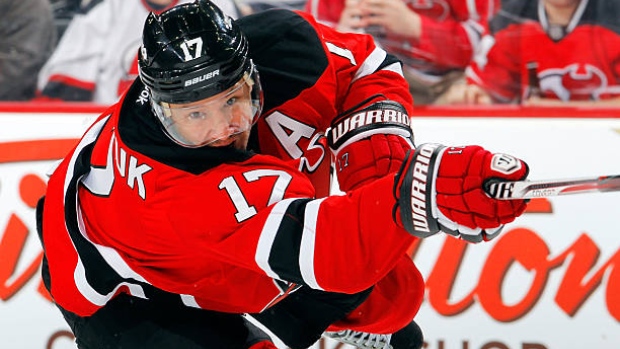 Each day through the NHL Draft on June 22 and up until free agency on July 1, TSN.ca breaks down the latest news and rumours around the NHL.

The Game Plan
While Ilya Kovalchuk is expected to draw plenty of interest as a free agent this month, a return to the New Jersey Devils does not appear likely.
Devils general manager Ray Shero was asked if the team had any interest in signing Kovalchuk and there's been no communication from either side.
"I've not reached out to Kovalchuk's representatives and I've not heard from them, so there you go," Shero told NHL.com.
Kovalchuk walked away from a 15-year, $100 million contract with the Devils in 2013 and spent the past five seasons in the KHL. The Devils owned Kovalchuk's rights until he turned 35 in April and looked into trading him last summer, but couldn't find a partner.
Shero said he intends to think long-term with his signings this summer to ensure the Devils have plenty of cap space.
"There were a lot of positives from last season but there's always going to be change to your roster whether you win the Stanley Cup or not," Shero said. "We obviously want to be in position to sign Taylor Hall a year from now and that contract would kick in (2020-21), the same season Hischier becomes a restricted free agent. So we have to be careful what we're doing beyond two years."
---
Top Priority
TSN Hockey Insider Bob McKenzie reported last week the Arizona Coyotes have offered defenceman Oliver Ekman-Larsson an eight-year, $66 million extension, which he would be eligible to sign on July 1.
Coyotes general manager John Chayka was not asked to confirm the $8.25 million salary offer while speaking at the scouting combine this weekend, but said extending Ekman-Larsson is a top priority for the team this off-season.
"We've been very clear that we're willing to do whatever we possibly can to have him come back, and [we] think he's a heck of a defenceman, heck of a player, heck of a person," Chayka told NHL.com. "Really believe in him and what he can bring to our team. Trying to get something done to lock him up long, long term. Build around him and really put together a team he deserves.
"He's had some hard times and we feel we can really surround him with the best people and the best players so that he can show what he's capable of."
Ekman-Larsson, who's eligible to become a free agent next July, is entering the final season of a six-year, $33 million contract he signed with the Coyotes in 2013. He had 14 goals and 42 points - fourth on the Coyotes in scoring - in 82 games this season.
He has spent his entire career with the team since being drafted sixth-overall in 2009, but it's possible his time with the team could be coming to an end in the near future if elects not to sign an extension.
"If he wants to sign long term and make a commitment to the Coyotes, that's the deal that's on the table," McKenzie said of the $66 million offer. "If he doesn't want to do that, then the Coyotes would of course look at their options in terms of going down the trade route. There doesn't seem to be any sense of a timetable on this, but obviously sooner rather than later both sides would like to know where this thing is at."
Chayka, however, said he's not currently looking at trade options for the 26-year-old.
"Right now we're just focused on getting him signed," Chayka said. "Feel like we've had some good discussions. He's a big part of what we're doing. That's my focus right now."
---

Could Kessel Head South?
Phil Kessel's name has entered the rumour mill thanks to a reported rift with head coach Mike Sullivan and Bob McKenzie confirmed late last week the Pittsburgh Penguins plan to listen on offers for the 30-goal scorer.
McKenzie noted there would be no shortage of suitors for Kessel and Josh Lile of The Dallas Morning News believes the Stars would be an ideal fit for the 30-year-old.
Lile writes that with the cap projected to increase by $3 million-$6 million, adding Kessel's $6.8 million salary would not be a problem for the Stars. He also believes the team is in need of a right winger and a high-end scorer, since only four Stars topped 42 points last season. Kessel's 92 points last season would have led the Stars by 13.
Lile lists Jamie Benn, Tyler Seguin, John Klingberg, Miro Heiskanen, Alexander Radulov and potentially Esa Lindell as untouchable in a deal, but believes the price "is unlikely to be prohibitive," if the Penguins are asking for players/assets outside of that group.
The Stars have $57.3 million committed to salary for next season.

---