Eskimos sign OL Jones to one-day contract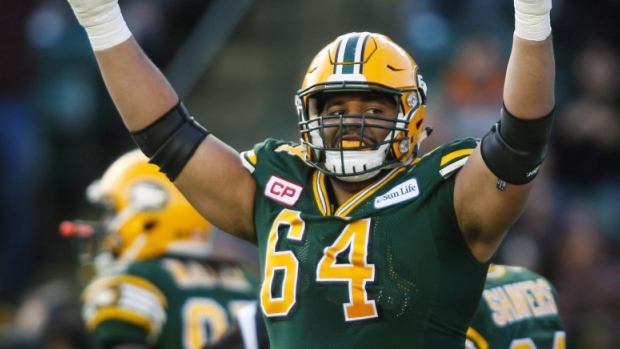 EDMONTON — Offensive lineman Andrew Jones has signed a one-day contract with Edmonton and will retire from the CFL as a member of the Eskimos.
The McMaster alum spent 11 seasons in the CFL with B.C., Toronto, Edmonton and Saskatchewan.
He won the Grey Cup with the Lions (2011), Argonauts (2012) and Eskimos (2015).
"The reason I chose to retire an Eskimo is because Edmonton has felt like home since day one," Jones said. "The hard-working nature of Edmontonions is inspiring, and Edmonton is where I'm looking forward to calling home for a very long time."