OHL investigation finds IceDogs signed secret deals with multiple players
As TSN Senior Correspondent Rick Westhead reports, the Niagara IceDogs agreed to unauthorized side contracts with the families of two players - one of whom is still in the OHL - and likely had similarly secret and unsanctioned deals with a number of European players, according to an investigation into the team's recruiting practices.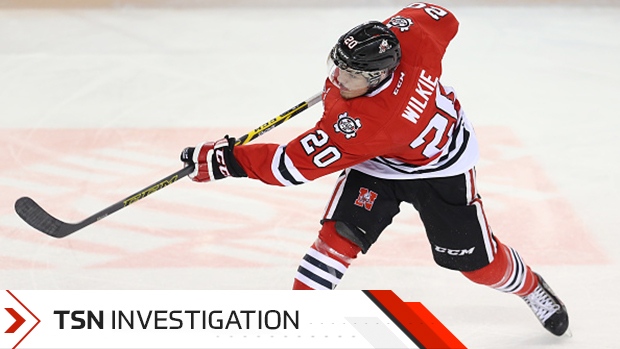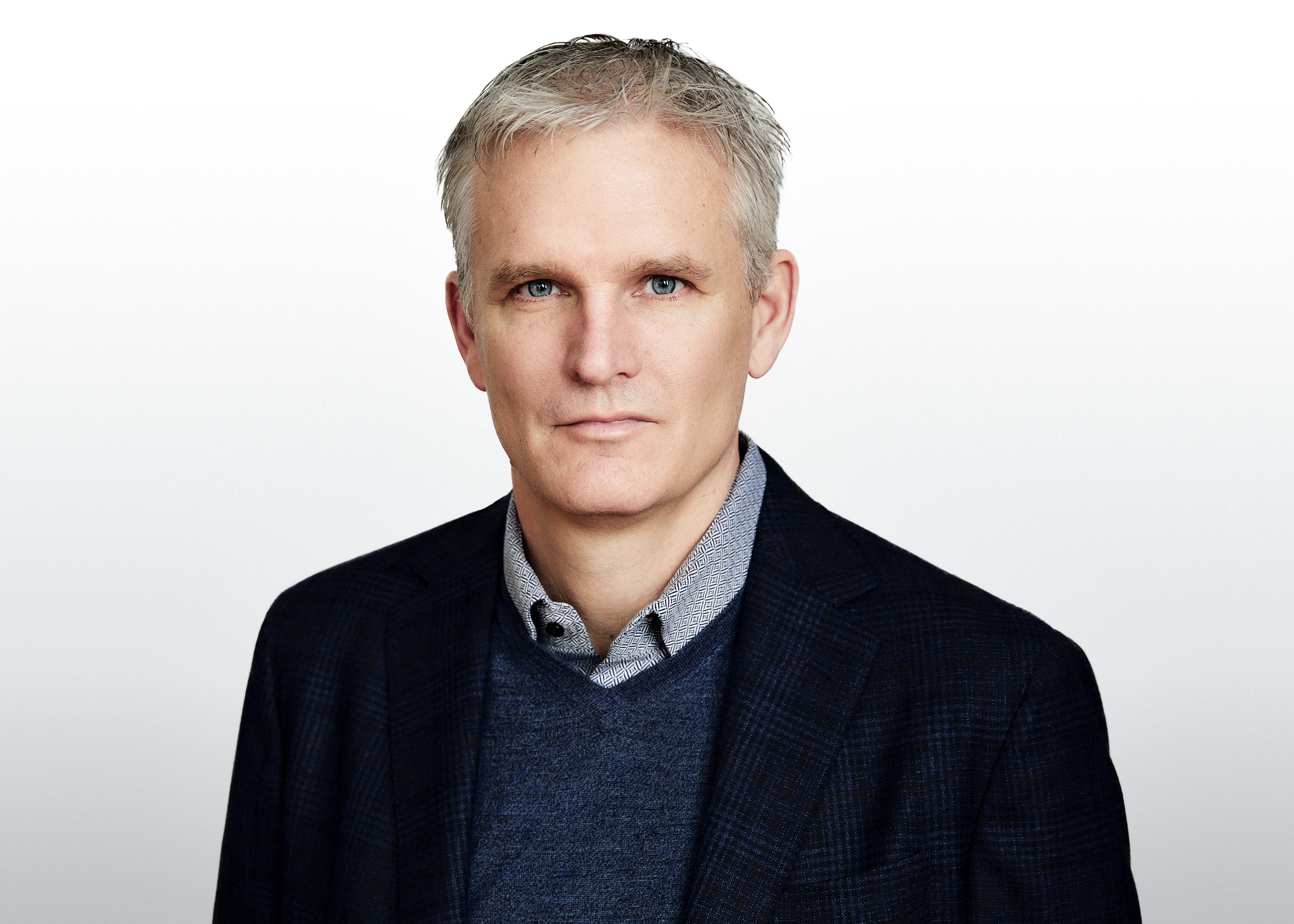 The Ontario Hockey League's Niagara IceDogs agreed to unauthorized side contracts with the families of two players - one of whom is still in the OHL - and likely had similarly secret and unsanctioned deals with a number of European players, according to an investigation into the team's recruiting practices.
The investigation was commissioned by the OHL in the spring of 2018 and was conducted by the Toronto law firm Lax O'Sullivan Lisus Gottlieb LLP after former IceDogs player Zach Wilkie complained that the team had backed out on an oral agreement to pay him $40,000 towards his room and board expenses at university.
A copy of the investigation report and a number of other documents related to the IceDogs' pursuit of young prospects was unsealed late Friday by an Ontario Superior Court judge in Hamilton, Ont.
The court documents, which include a string of email correspondence, a number of scouting reports and a photo of a stack of $100 bills related to a $1,500 payment made to Wilkie to cover his summer training expenses, offer a glimpse into the cutthroat world of hockey recruiting, where major-junior teams in the Canadian Hockey League compete against U.S. universities to sign the best young prospects in the game.
The documents also open a window into the back-and-forth negotiations between the OHL and its teams regarding sanctions.
Lax O'Sullivan Lisus Gottlieb LLP lawyers Andrew Winton and Sapna Thakker interviewed 12 witnesses and reviewed a series of emails, player contracts and other documents before concluding the IceDogs had verbally agreed to a deal with Wilkie.
The investigators also found that the IceDogs had agreed to a secret side deal with the father of former IceDogs defenceman Liam Ham to pay him $2,000 a year.
"In the course of our investigation, we were shown documents and heard evidence from participants that leads us to further conclude that the IceDogs had, on more than one occasion, entered into side deals with players that formed part of the players' contract, which were not filed with the league," Winton and Thakker wrote in their report.
"We were shown a copy of a side deal between the club and Mike Ham, father of Liam Ham, that the Club admitted it entered into with Mike in June, 2016, and which provided for payment of $2,000 cash to Mike per year. We were also told that the Club had entered into side deals with European players to pay them more than the maximum they were entitled to receive under their Standard Player Agreement, and find that evidence to be credible."
The investigation report also offers behind-the-scenes details of how Wilkie's parents lobbied the IceDogs to offer their son a side deal.
At one point, according to the report, Zach's father, Jeff Wilkie, suggested that a secret contract could be kept in a safety deposit box or held by an independent lawyer to prevent the OHL from becoming aware of it.
Bill Burke, who has co-owned the IceDogs since 2007, declined to comment on the OHL investigation. The OHL on March 21 announced the IceDogs had agreed to pay a $125,000 fine for recruiting violations and that the team would lose one draft pick.
OHL president David Branch wrote in a May 5 email to TSN that the IceDogs sought a sealing order to "maintain the confidentiality of the players involved and the integrity of the investigative process… Any further steps considered will continue to be confidential.
"The Ontario Hockey League takes our commitment to our players and their player experience very seriously, which includes ensuring a fair and competitive on-ice experience among all teams. In order to maintain the integrity of this player experience and competitiveness within the league, it is critical that all clubs operate within the league recruitment guidelines. When a club ignores these guidelines, significant sanctions are required."
Wilkie was raised in Villa Park, Ill., and his father taught skating to young children in the Chicago area, including the children of NHL players who played for the Blackhawks. Wilkie moved to Toronto at the age of 15 to play his minor midget season in the Greater Toronto Hockey League with the Toronto Junior Canadiens.
IceDogs director of scouting John Neville coveted the young defenceman.
In an Oct. 23, 2012, scouting report, Neville wrote that Wilkie "threw the hardest hit I have seen in years – clean and knocked the kid out cold – plays with speed and force and can really shoot – hard passes – still plays a little [too] loose but easier to rein in and pump up."
Neville began a discussion with Jory Zola, Wilkie's agent, about whether he would sign with the IceDogs. U.S. universities such as Boston College, Michigan State and Minnesota were also interested in Wilkie.
Neville initially told Zola that the IceDogs could not offer Wilkie a "full ride" scholarship, which was typically available only to first-round draft picks and which guaranteed the OHL team would pay for four years of tuition and books once a player had played a single game in the league. Players selected in later rounds of the OHL entry draft were typically offered a year's tuition and books for each year they played in the league.
"At this point, Zola told Neville that if a full ride was not on the table, Zach would not report to the IceDogs, the investigation report says. "Zola recalls that Neville called him back prior to the [draft] and stated that he spoke to the 'ownership' and they reconsidered their decision. Zola recalls that Neville informed him that if Zach was 'on the board in Round 2, we will take him and we would be willing to pay him a full ride package.' "
The IceDogs drafted Wilkie in the second round of the 2013 OHL priority draft on Apr. 6, 2013.
Two or three weeks after the draft, then-IceDogs head coach and general manager Marty Williamson told Zola that team ownership wasn't willing to put the offer of a full-ride scholarship package in writing.
"Zola recalls that Williamson said the IceDogs would pay Zach the full ride, but that they would not file that part of the deal with the league, because the team had maxed out its 7 slotted full rides, therefore, the IceDogs could not put the full ride offer in writing," the investigation report says.
On June 8, 2013, Wilkie and his parents arrived at the Holiday Inn in St. Catharines, Ont. for the IceDogs' orientation day, an annual event in which the team's most recent draft picks travelled together by bus to the team's training facility before a barbecue lunch.
The Wilkies met in a boardroom at the Holiday Inn with husband-and-wife co-owners Bill and Denise Burke and their son, Joey Burke, the IceDogs' assistant general manager.
"There are two accounts of the meeting that diverge significantly," the investigation report says.
Burke later said that during the five-minute meeting he only promised that Wilkie's education package would be "inflation protected," meaning if tuition costs increased between 2013 and the time Wilkie went to university after his junior career finished, the team would pay the full tuition amount.
"We do not find Bill's evidence on this point to be credible," the report says.
Williamson told the investigators that Jeff Wilkie insisted on having the side deal in writing.
According to the report, Williamson "even provided the Burkes with 4-5 solutions to Bill's concern about recording the side deal in writing, including putting the signed contract in a safety deposit box or having an independent lawyer hold it. Williamson recalls a number of assurances given by Bill stating that he was an honest man and that the Wilkies could trust the Burkes, but that the Burkes could not put this deal on paper. The meeting ended with everyone shaking hands."
After the meeting, the Wilkies decided to sign with the IceDogs, against the advice of their agent.
After returning home to Illinois, Wilkie's parents, Jeff and Linda, signed a contract with the IceDogs on June 13, 2013. Wilkie signed five days later.
Midway through his third season with Niagara, the IceDogs traded Wilkie to the Sudbury Wolves.
"Williamson stated that he warned Bill that the IceDogs would potentially be on the hook for Zach's side deal, but that Bill told him to call Zach's agent, and have 'everything washed,'" the report said. "Williamson, under Bill's direction, communicated to Zola that the side deal was dead."
In April, 2018, after finishing his career in the OHL, Wilkie contacted Burke to tell him he was planning to attend Laurentian University in Sudbury, Ont.
"Good evening Mr. Burke, just wanted to congratulate you and the organization on a great season," he wrote in an Apr. 20 email. "Also my junior career has come to an end and we had made an arrangement when I was coming into the league. I was just wondering how you would like to go about fulfilling that arrangement? Thank you again."
Burke replied three days later: "Hey Zack [sic], Thanks for your note and congratulations on a great junior career, wow hard to believe you're off to university already! Not to worry, I remember your Dad's concern about inflation and we agreed to cover it."
On April 27, Wilkie emailed again, insisting that the IceDogs owed him $40,000.
"Zack, you have left me completely speechless and quite frankly for the longest time I sat here not even knowing how to respond to this," Burke replied the same day. "First and foremost I suggest you have a long talk with your Dad on exactly what was discussed. Your Dad's only concern was that he wouldn't be able to afford any escalation in tuition fees five years down the road, so ALL that was agreed to was our assurance that you would not be out of pocket for that. How or why you came up with this illegal payment amount of $40,000 is nothing short of baffling and I don't know what to say to you other than I'm utterly shocked and disappointed. I assure you, you will be paid everything owed to you as per your contract, nothing more and nothing less."
Wilkie emailed Branch on May 12 about the matter, triggering the investigation.
Branch forwarded Wilkie's email to Burke and the IceDogs owner denied the claims.
"I pointed out to him that we have never had a side deal in our 11 yrs as we simply don't do them," Burke wrote in a June 11, 2018, email to Branch. "On the one hand, I'm happy to defend myself in the media, with the lawyers and any third party investigation. But on the other hand I do not want to win the battle and lose the war knowing the climate we are dealing with."
The OHL is embroiled in a class-action lawsuit filed by a group of current and former players demanding they be paid minimum wage.
In connection with that case, Denise Burke testified in a Nov. 14, 2015, affidavit that while her OHL team brought in an average of $2.7 million, it still lost money.
Seven months before the IceDogs purportedly signed a secret deal with the Ham family, Denise Burke said that it would be "catastrophic" if the IceDogs had to pay players.
"We knew that we wouldn't become rich owning a team, but seeing as this is our only business, we have always hoped that we would at least be able to break even and at least make more money than we spend, otherwise sooner or later the 'Bank of Burke' will run dry," she testified.
On June 19, 2018, and again the following week, Winton and Thakker interviewed Williamson.
The former IceDogs coach, who was fired by the team in 2015 and left on bad terms, according to correspondence between investigators and the team, said he had documented evidence concerning an alleged side deal between the club and Mike Ham, the father of Liam Ham, who was drafted by Niagara in 2015 and who now plays for the Mississauga Steelheads.
Williamson showed the lawyers, but did not let them copy a document he'd received from an anonymous source at the IceDogs that was dated June 5, 2016.
The document appeared to be signed by Mike Ham and Joey Burke and was included with Ham's standard player agreement. It said that the IceDogs agree to pay Ham $2,000 for each year for the subsequent four years. Payment was to be made on the anniversary date of his contract signing.
Williamson said he had kept the document in case the Burkes alleged that any side deals negotiated during his tenure as the club's general manager were done without their knowledge.
Joey Burke told the investigators that the Ham deal was done on a "compassionate basis" because Mike Ham was dealing with an illness.
"Based on the witnesses' accounts and documents that we were shown, and in particular on Joey's admission that a side deal had been entered into, we find that the IceDogs negotiated a side deal with Liam Ham in order to get him to play for the club, and not for a 'compassionate' reason," the investigators wrote.
Williamson also told the lawyers that there were other side deals, in particular with European players, deals whose existence the Burkes denied.
"We find Williamson's evidence on this point to be credible," the investigators wrote. "The admission was made reluctantly and it was evident that Williamson was uncomfortable about acknowledging that he was a participant in violations of the League's rules. We find it more likely than not that the club had entered into other side deals with European players."
On Feb. 15, 2019, Branch informed the IceDogs that they would be fined $250,000 and stripped of two draft picks.
On March 14, OHL lawyer Robert Bayne wrote an email to IceDogs' attorney David Thompson suggesting that the OHL would be willing to lower the fine amount to $150,000.
"If there is any violation of confidentiality as a result of this process, your client can be subject to penalties under the constitution and perhaps even civil action by other teams for damages related to his confidentiality violations," Bayne wrote.
Thompson responded the same day, writing in an email to Bayne that the Burkes would be willing to agree to a fine of $125,000.