Oilers send Maroon to NJ for pick, prospect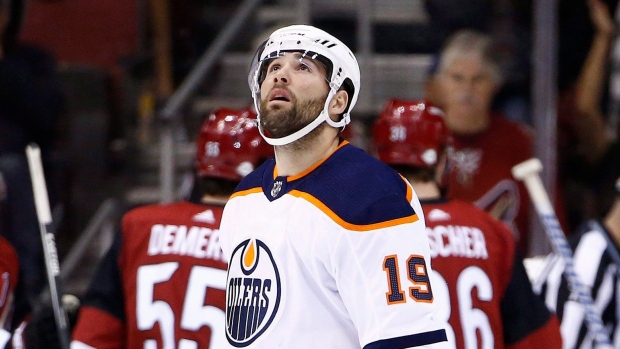 The Edmonton Oilers have traded forward Patrick Maroon to the the New Jersey Devils for a third-round draft pick and prospect J.D. Dudek.
The 29-year-old Maroon carries a $1.5 million cap hit and is an unrestricted free agent at the end of the season.
In 57 games this season, he has 14 goals and 16 assists.
Maroon scored three goals and had five assists in 13 playoff games last season as the Oilers reached the second round before losing to the Anaheim Ducks.
He was acquired by Edmonton in a trade deadline deal roughly two years ago from the Ducks in exchange for defenceman Martin Gernat and a fourth-round pick.
The St. Louis, Mo., native is in his eighth season in the NHL after being drafted in the sixth round of the 2007 NHL Entry Draft.
Dudek was a sixth-round draft pick in 2014 and is currently in his third season with Boston College. Dudek has six goals and 11 assists 33 games this season.