One year later, TFC's endgame remains the same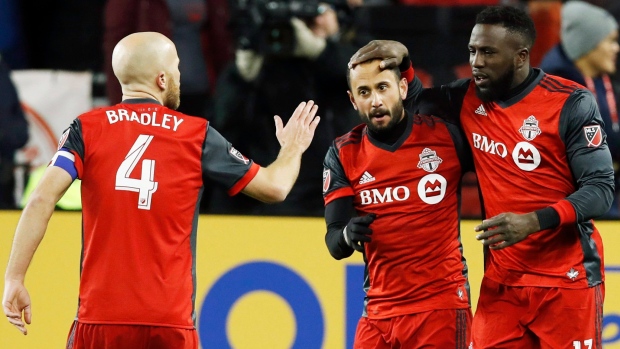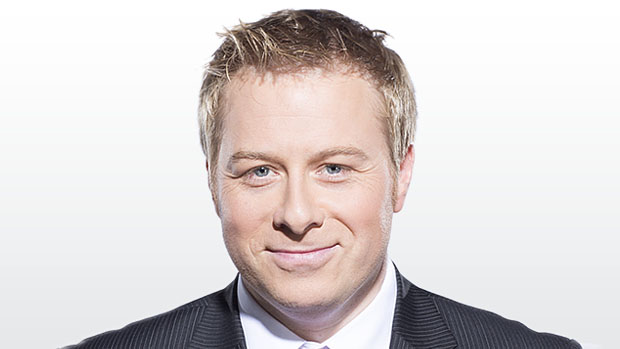 You never forget your first time.
Toronto FC will always have the memories of an incredible night at BMO Field one year ago, when chaos on the field under rainy skies saw them reign supreme against the rival Montreal Impact to clinch the Eastern Conference championship.
It was the kind of night that could go unrivalled for decades inside that stadium. Overcoming the multiple challenges that were thrown in the club's direction under the lights meant the overall victory felt substantial. Immediately there was a sense that it was more than just a win to take them to a cup final, and that narrative hasn't changed with time.
They failed in their ultimate goal to become MLS champions 10 days later, but the path they took to get there was a breathtaking scenic route that brought out incredible emotions and images that will stay with people forever. Being introduced to something new will do that.
A year later, the ultimate destination remains the same for Toronto FC, but the road they've taken has been very different. This time there hasn't been a plethora of magic moments that helped them on their trail. Instead, the key difference-making points have been far more sporadic.
The overriding memories from this playoff run will be the Victor Vazquez run and finish, a brilliant free kick by Sebastian Giovinco, some vital Alex Bono saves and a sensational finish by an injured Jozy Altidore that proved to be the difference against a resolute but wasteful Columbus Crew.
Last year, fans were tormented on a roller-coaster of emotions. This year, fewer highs have also come with fewer lows.
Clearly, the 2017 additions of Chris Mavinga and the midfield maestro, Vazquez, have improved Toronto FC. But while the two teams are relatively similar in terms of personnel, they are remarkably different.
In many ways their playoff performances each year can be linked to how they operated in the regular season. In 2016, the club was still trying to find out what they were ­– what kind of version they could become of themselves – and once they won their first-ever playoff game against Philadelphia Union, relief was the overriding emotion that followed.
That gave them freedom to express themselves and see what they could do by playing free on a stage they'd previously felt unworthy of joining. Barriers subsequently were broken, relationships strengthened and a foundation of trust in one another was formed that has never left them in 2017.
This season, Toronto FC not only believes they belong on the stage – they want to be at the centre of it throughout. The club certainly lacked some emotional control in the home tie against the New York Red Bulls, but when it comes to managing outcomes on the field and digging deep to overcome obstacles, this side has shown far more control and football intelligence during these playoffs against teams that have defended well against them.
In a low-scoring sport where the line between success and failure can be so fine, strengthening this area of the team and relying collectively on their mental fortitude could well prove to be the 2017 squad's most defining quality. Carrying the images of past glories with them and learning from them is without question the key difference a year on.
Throughout the magical 2016 run they had a more settled formation. This season, they continue to change between a back three and a back four often to deal with their opponent's shape. This now looks like a team that may even be better without the ball than with it. That has allowed them to always feel in control throughout this playoff run despite having been given some scares along the way. In four heated encounters they've conceded two goals, both to the Red Bulls, on a penalty and a deflected shot from long distance.
Last year, they entered the MLS Cup with question marks over the defence having conceded five goals against Montreal. This year, they enter the final wanting to get better as an attacking unit, an area where their most expensive players operate.
No one knew last year if they could be better as a defensive unit and the Seattle Sounders rarely tested them in the final. Everyone knows this year that their attacking stars can step up and show more of what the trio did to help create the winning goal by Altidore on Wednesday night. As defender Eriq Zavaleta told TSN on the pitch afterwards, if that unit does the job at the back they have trust that their attackers will score.
There is a feeling around the club that we have yet to see them in top gear in these playoffs and that another level can be found. A lack of fluidity off the field, with large gaps between games coupled with suspensions to their stars, has certainly led to a more disjointed attack. These are areas of concern.
Against an even stronger opponent in the final they will need to be better and will want to retain possession with more authority to help cause more damage in their opposition's half of the field. The 2016 final is remembered for the brilliant Stefan Frei save on Altidore's header in extra time, but the manner in which the visitors shut down a previously rampant Toronto FC offence was pivotal in their quest to be champions.
However, if they are unable to find a way to improve in that area it will once again be their ability to get through big games that they will rely on Dec. 9 at BMO Field.
No one in Toronto would say no to a similar performance and one moment of magic to help them lift the cup this time, relying on one of their big-game players to turn the tide in their direction with a moment of individual quality. That has been the theme of these playoffs for a club that's one win away from being arguably the best side ever to play in Major League Soccer.
As the great Nelson Mandela once said: "There is nothing like returning to a place that remains unchanged to find the ways in which you yourself have altered." A year on, this is a very different Toronto FC. One more game will determine just how they'll be remembered.