Ontario course first to embrace cannabis
Rolling Greens in Smiths Falls, Ont., is set to become Canada's first cannabis-friendly golf facility, Bob Weeks writes.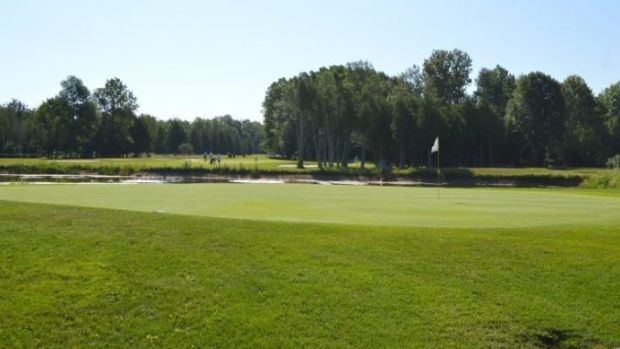 Come April, there's likely to be a lot more grass at the Lombard Glen Golf & Country Club.
The course, located in Smiths Falls, Ont., is set to become Canada's first cannabis-friendly golf facility. In fact, when it does open, it will do so with a new name – Rolling Greens.
Seriously.
The jokes have been flying fast since Gordon Weiske and his partners purchased the 160-acre layout from longtime owners Dave and Jean Sherman, with plans to gain traction in the cannabis tourism market.
For instance, a local media outlet suggested that instead of yelling "Fore" after an errant shot, players might now yell "Fore-20," a shout-out to April 20, known among pot smokers as a celebratory date.
Another local joked that "hitting a fat one" now has a meaning other than just hitting a shot chunky. And pot bunkers may not be such a hazard for players at this course.
Even the new owners are getting in on the one-liners.
"Our tag line is going to be 'Come roll with us,'" said Weiske, whose company has invested in several cannabis-themed tourism businesses, including a Toronto coffee shop.
Weiske said that while they won't retail any of the leafy bud at the course, those who bring it and use it will be welcome.
That's a far cry from what most Canadian golf facilities are doing since the Canadian government legalized the use of cannabis last October. Most have ruled against its usage in their clubhouses and on their courses, all of which makes the news of Rolling Greens that much more impactful.
"My phone has been buzzing almost non-stop since the announcement," said Weiske, adding that calls have come in from all over Canada, the U.S, and Europe.
"Golf," he stated, "is really a natural fit for this as golfers have been having a beer or two on the course for years and now then can enjoy smoking and still play the game."
Weiske and his group hope to turn the local facility into a destination, adding to the golf with other activities such as a themed resort. He's also hoping to bring golfers from Toronto via plane and has been working with a small airline to set up charter flights.
The fact that the course happens to be in Smiths Falls, about an hour drive southwest of Ottawa, only adds to the story. The town is the home to Tweed, a licensed cannabis producer under Canopy Growth Corporation – the country's largest cannabis company.
That organization set up shop in an empty plant once the home to chocolate maker Hershey. It now has 4.3 million square feet of greenhouse and cultivation space for its operations. It's revived the economy in Smiths Falls and set the town up as the most notable cannabis destination in Canada.
Weiske stated, however, that Canopy has no connection to the course.
For golfers, Smiths Falls is also notable for another reason: it's the home of one of Canada's most talented golfers, Brooke Henderson. She used to practice at Rolling Greens, which was located close to her middle school.
Future Brookes, however, won't be able to do that as the current laws will prevent juniors from coming to the course due to the cannabis usage. It will be a 19-and-over facility.
Weiske hopes that the laws may change in the future to let juniors return to the course, saying that he sees it no differently than the current rules around alcohol.
Admittedly, the new owners, who take over officially on April 1, know very little about running a golf course and have worked out an arrangement with the Shermans, who will continue to oversee the day-to-day operation.
Reaction among the locals appears mixed, with some longtime players worried that their course will see drastic changes while others seem excited to embrace what's ahead.