Ovechkin on Olympics: 'Always a chance'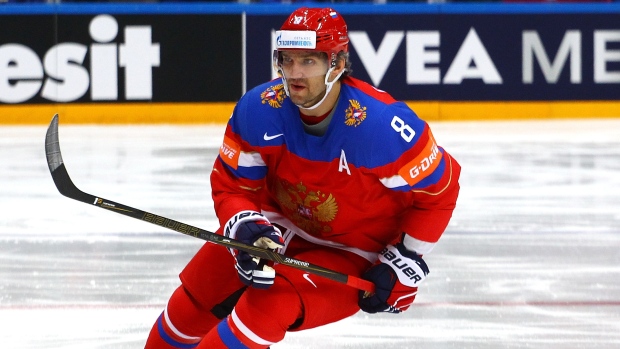 Alexander Ovechkin said when the NHL announced its decision not to allow players to attend the 2018 Winter Olympic Games in PyeongChang he would be going anyways.
Now, however, the Washington Capitals superstar sounds slightly more subdued in his plans for next February.
"We'll hope I'll be allowed to participate," Ovechkin told Russian outlet Sport-Express, as translated by the Washington Post. "There's always a chance."
According to the Post, Ovechkin said there has been no change in his desire to play, though he has not contacted players around the league to inquire about their plans for the Olympics.
"I'm still going no matter what," Ovechkin said in April after the NHL's Olympic decision was announced. "Because it's my country, I think everybody wants to play in the Olympic Games. So, I don't know, somebody (is) going to tell me they 'don't go,' I don't care, I just go."
Ovechkin has played 152 career games for Russia's national team since debuting with the country's under-16 club in 2000-01. He owns four gold medals (three world hockey championship, one world juniors), four silver medals and three bronze medals in international play. He has represented Russia three times at the Olympics, but has failed to win a medal. He owns eight goals and three assists in 17 games in Olympic play. Ovechkin reached the bronze medal game with Russia at the 2006 Torino Games, but lost 3-0 to the Czech Republic.
NHL commissioner Gary Bettman was asked in May what repercussions players who went to the Olympics would face, but declined to comment.
The PyeongChang Games open six months from Tuesday.