Packers fire Moss after tweet on coach search
TSN.ca Staff with Canadian Press files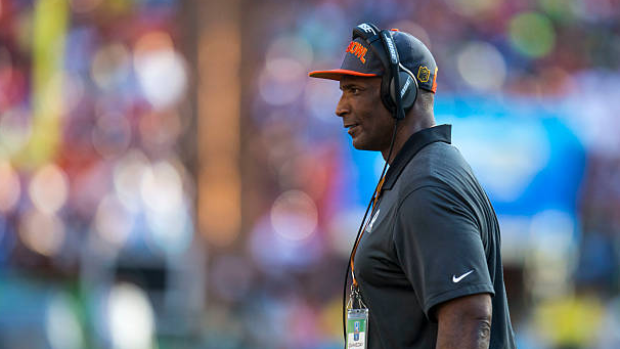 The Green Bay Packers parted ways with associate head coach Winston Moss on Tuesday hours after the linebackers coach posted a tweet weighing in on the team's head coaching search.
"Ponder this... what Championship teams have are great leadership! Period! It's not the offensive guru trend, it's not the safe trend," Moss wrote Tuesday morning. "Find somebody that is going to hold #12 [Aaron Rodgers] and everybody in this building to a #LombardiStandard! Period! #losingsucks!"
Ten hours later, he followed up the tweet with, "The Packers have informed me that there letting me go. #thankstwitter!"
Interim head coach Joe Philbin announced the decision Tuesday night. Moss, an 11-year NFL veteran linebacker, has been an NFL assistant for 20 years in all and the associate head coach in Green Bay the past four years.
"We thank Winston for his contributions to the Packers over the past 13 years," said Philbin. "We hope for the best for Winston and his family moving forward."
ESPN's Jason Wilde notes Moss was not fired directly because of the tweet, but noted the tweet may have hastened Moss' departure, though. He added the decision was made by Philbin with support from the Packers front office.
Philbin took over for the final four games after Mike McCarthy was let go Sunday after a 20-17 loss at home to Arizona dropped the Packers to 4-7-1. Philbin, a veteran assistant and former Dolphins head coach, is considered a potential candidate for the permanent job.