Panthers lose Ekblad, Malgin to concussions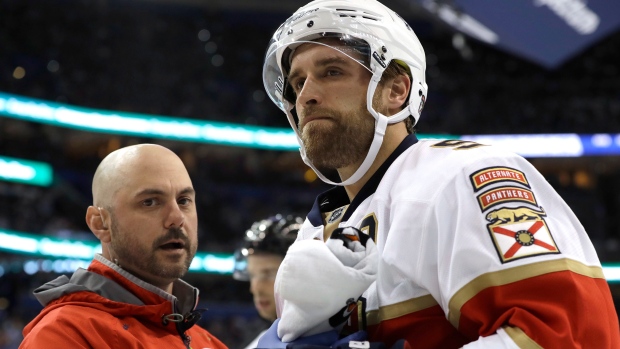 Florida Panthers defenceman Aaron Ekblad left Saturday's game against the Tampa Bay Lightning in the second period with a concussion.
Ekblad was hit in the corner by Lightning centre Gabriel Dumont, with his head appearing to hit the glass. Ekblad headed to the dressing room after the hit and head coach Tom Rowe said after the game Ekblad suffered a concussion, according to a report from the Miami Herald's George Richards.
Shortly after Ekblad was injured, the Panthers also lost Denis Malgin to a head injury.
Malgin was hip-checked into the boards by Lightning defenceman Anton Stralman and fell to the ice before leaving the game.