Patient Lindholm ready to compete for NHL spot with Leafs
Swedish centre says long road to Toronto has prepared him for the challenge ahead in his first NHL training camp, Kristen Shilton writes.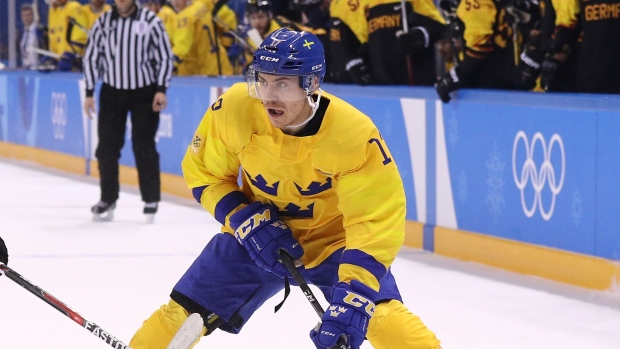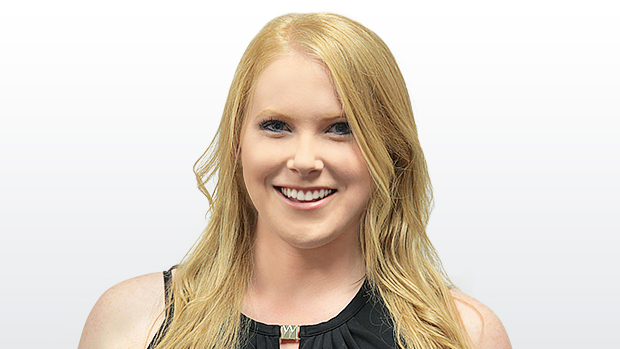 TORONTO — As a rule, hockey players can't wait to jump at their first shot to earn a spot in the NHL. Par Lindholm is the rare exception.
The Kusmark, Sweden, native waited until last spring, at the age of 26, to sign a one-year, two-way, $1.775 million entry-level contract with the Maple Leafs. The centreman had at least one NHL offer on the table the spring before, but turned it down to stay in the Swedish Hockey League and work on his game.
Lindholm's career so far has been a decidedly slow build, to the point he never counted on playing in the NHL.
"To be honest, I wasn't that good when I was younger," Lindholm said this week at MasterCard Centre. "The last couple of years, I started playing good. I think last year was kind of a breakout season for me and when teams started calling, it felt right. Last year I had a couple options too, but I wasn't ready for it yet."
Patience has been a hallmark of Lindholm's circuitous route to the Leafs. After playing from 2009-11 with Skelleftea AIK's junior team, Lindholm failed to make the team's next level and was loaned to Sundsvall IF and Karlskrona HK of Sweden's lower-tier Division 1 league for four seasons.
The demotion gave Lindholm a chance to reshape his game and become a bigger contributor in more areas. By 2013-14 with Karlskrona, Lindholm had put up strong numbers (13 goals, 29 assists in 52 games) and advanced to Skelleftea's SHL club, where he remained for four more seasons.
"When [Par] was young, he wasn't the fastest guy on the ice. He played mostly on the penalty kill and more in the defensive zone," said Skelleftea coach Stefan Klockare. "He wasn't the most skilled player, but he was a smart guy on the ice. When he was gone he worked on his stickhandling and his shot, so when he came back to the elite team we could use him in both ends."
Lindholm grew into one of the SHL's most dominant players. In 2017-18, he played on the widely regarded best line in Sweden, centering Joakim Lindstrom and Oscar Moller. That line even remained intact when all three players represented Sweden at the Pyeongchang Olympics.
Lindholm's 47 points in 49 games for Skelleftea last season was fourth-best in the SHL, and while the Olympic run was poor (one point in four games), Lindholm's former opponents can see he's ready to test the NHL.
"He doesn't take a lot of chances but he knows where to go. He's one of those guys you have to watch to appreciate," said Rickard Wallin, a one-time Leafs' centre who played against Lindholm in the SHL from 2014 through 2016.
"It's not like he's going to skate from end to end and create offence, but he's really good at reading teammates. He's not the first guy that pops out, but if you keep watching you see he's doing a lot of things right for his team."
When the time came for Lindholm to consider his options across the pond, the Leafs were at the top of his list. Raised in northern Sweden, Toronto was one of the few clubs Lindholm knew, and their current trajectory is undeniably appealing.
"I had quite a few teams I talked to. But from the start, I wanted to play in Toronto and nothing else came near," Lindholm said. "Playing for a [classic] team [was important], and it's a team that's probably going to be one of the best in the league in the coming years. If I make the team, I want to be a big part of what [we] do."
John Tavares, Auston Matthews and Nazem Kadri are lined up as the Leafs' top three centres, putting Lindholm in the mix for the fourth-line spot – especially with his ability to kill penalties. Veteran NHL centre Dominic Moore wasn't re-signed by the Leafs this off-season and head coach Mike Babcock said in June that prospect Miro Aaltonen decided to return to the Kontinental Hockey League after one AHL campaign.
That leaves Josh Jooris and Frederik Gauthier to push Lindholm in camp. To win the role, he'll have to make adjustments to his game after predominantly playing on the first line with Skelleftea.
"He has to bring something [similar] with less ice time," said Wallin. "He's has to find a balance without losing the game that made him successful here. Coming over from being the top guy on the team to not being counted on for power-play time for example, that can take it out of your confidence."
Lindholm isn't thinking that far ahead yet. He came into town early just to get acclimated to the Leafs' "great players and trainers" before training camp, where he'll wear number 26. And no, the smaller North American ice doesn't faze him ("It feels good when I'm practising here, I like the intensity").
After all, with so much deliberation having gone into Lindholm's NHL decision, it's no surprise he's already looked comfortable. Now he just needs to earn the job.
"Last summer when he got the NHL offer we discussed he'd have more of a chance [to succeed] after another SHL year," Klockare said. "He is better prepared now, and he said at the end of the season he was glad he stayed. He has worked so hard and I think he's prepared to try and lead the fourth line. He has to take his game to a higher level now."