Paul Pogba and Stella McCartney launch first ever all-vegan football shoe with adidas
This limited edition, gender-neutral shoe is the latest in Adidas' PREDATOR line.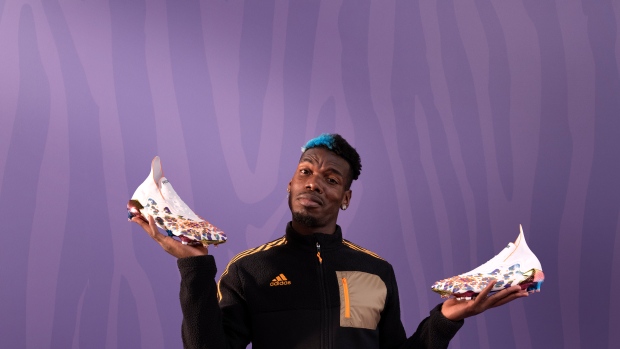 Manchester United star Paul Pogba and English fashion designer Stella McCartney have teamed up with adidas to deliver the sportswear giant's first all-vegan football boot, the adidas PREDATOR FREAK.
This limited edition, gender-neutral shoe is the latest in adidas' PREDATOR line. The boot showcases the sustainable and innovative style of McCartney, along with the expressive style and elite performance of Pogba, the World Cup Champion and Old Trafford star playmaker.
Both playing a key design in the boot, the project first started when the duo both discussed their mutual love and interest in the world of fashion as part of adidas' The Huddle content series during lockdown in May 2020.
Pogba has always been interested in fashion and design, noting that he is a fan of McCartney's works and was excited at the opportunity to collaborate with her.
"I am a footballer first and foremost, but I have a huge interest in fashion and design and I've always wanted to explore this further," said Pogba in a statement. "This collaboration has been particularly special for me because I've been a fan of Stella McCartney's work for a long time, so when we came together for The Huddle last year and had this idea, it felt like the perfect opportunity to create something."
The PREDATOR FREAK uses part-recycled materials and components which adidas explains were "closely analysed to ensure they conform to both vegan and elite performance standards." Pogba debuted the eye-catching boots during Manchester United's 3-2 victory over Atlanta in the Champions League last week.
A limited number of the inaugural Paul Pogba x adidas by Stella McCartney PREDATOR FREAK will be available exclusively via the adidas app and the adidas football website on October 22 and selected retailers on November 1.