Pavel stuns field to win Hearthstone world title
Andrew Robichaud, TSN.ca Staff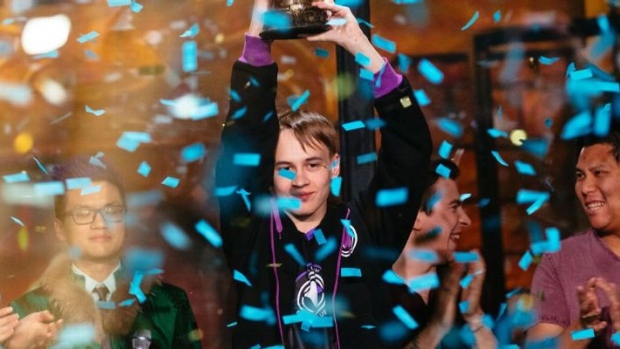 From late qualifier to world champion, Pavel "Pavel" Beltiukov is the king of the Hearthstone castle.
The Russian, who qualified less than a month ago at the HCT European Last Call, defeated Artem "DrHippi" Kravets 4-2 in the Grand Final of the 2016 Hearthstone World Championship at BlizzCon this weekend.
In addition to having less than a month to prepare for the premier Hearthstone competition in the world, Pavel's bumpy road continued with a loss to Edwin "hotMEOWTH" Cook in the first round the group stage.
He recovered in a big way to win his next two matches against DDaHyoni and OmegaZero to earn a spot in the quarter-finals.
The quarters was the point of no return for Pavel in a matchup against fan-favourite and Hearthstone powerhouse William "Amnesiac" Barton. Amnesiac was in cruise control through three straight wins in the best-of-seven but seemingly took his foot off the gas and let his opponent back into the series.
The rest is history as Pavel pulled off the reverse sweep to stay alive and advance to the final four.
In the semis and finals he needed six games apiece to defeat Jason "Jasonzhou" Zhou and DrHippi to capture the world title.