Pavelski hurt on awkward play in Game 7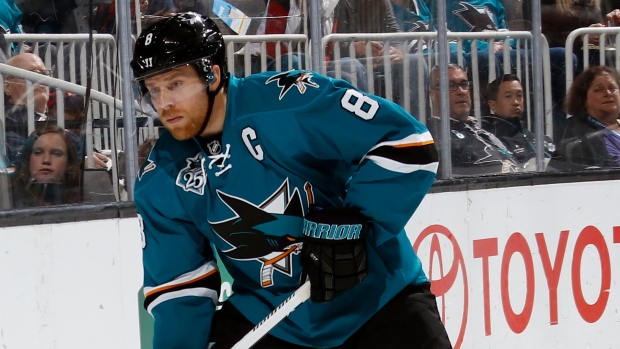 San Jose Sharks forward Joe Pavelski left the ice bleeding and shaky on his legs after a freak play midway through the third period in Game 7 against Vegas.
Pavelski was cross-checked by Cody Eakin immediately after a faceoff, lost his balance, and then was knocked down by Paul Stastny and landed on the back of his head when he fell to the ice.
Eakin received a five-minute cross-checking major and 10-minute misconduct on the play. Pavelski was helped off the ice by several teammates with a towel being held to his head.
San Jose would take advantage by scoring four goals on the ensuing five-minute power play.