Petan excited for new opportunity with Maple Leafs
Former junior star hopes a fresh start in Toronto will help him find his game, Kristen Shilton writes.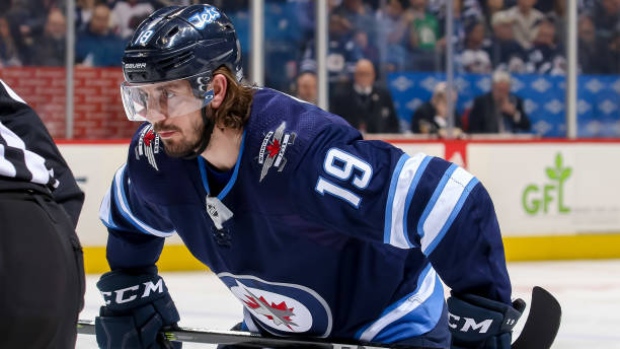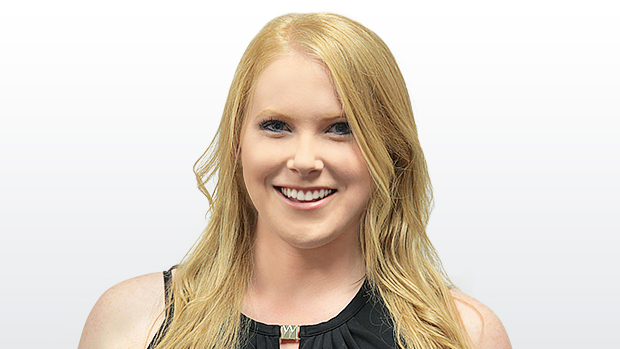 TORONTO – Nic Petan was somewhere in the clouds on Monday, flying from Arizona to Winnipeg, when the Maple Leafs completed a trade for the winger that sent centre Par Lindholm to the Jets.
To say the news caught Petan by surprise would be an understatement.
"Originally, I thought the deadline had passed, so it was a weird reaction [to the news]," Petan joked after his first practice with the Leafs on Tuesday. "I just walked off [the plane] and found out. I was very excited, very happy to get a fresh start."
It's been a long time coming for Petan, a prolific junior player who has failed to catch on as a regular so far in the NHL.
The 23-year-old produced his first of two 100-plus point seasons for the WHL's Portland Winterhawks in 2012-13 before the Jets drafted him in the second round, 43rd overall, in the 2013 NHL Entry Draft.
By the time Petan reached the NHL in 2015-16, he'd amassed 358 points with the Winterhawks in 252 games. He's never come close to that level of success as a pro. Petan has toggled between the Jets and the AHL's Manitoba Moose over the past three seasons, compiling five goals and 18 assists in 108 NHL games.
While the 5-foot-9, 179-pound Petan is versatile enough to play on the wing or at centre, he's appeared in only 13 games this season. He's tallied just two assists and has been a healthy scratch since Dec. 22.
"Things happen and you have to pick yourself up," Petan said. "[It was the] wrong fit. I played quite a bit of games, but I don't know if it was in the right or wrong position. I'm just excited to be here, for a new opportunity. It seems like a great organization and hoping I fit in quite well here."
While praising the Jets as an "unbelievable organization" for which he has nothing but respect, Petan is eager to turn the page on this new chapter. Echoing comments made Monday by Toronto's general manager Kyle Dubas, head coach Mike Babcock believes the Leafs can guide Petan towards reaching his full potential.
"Life in pro sports is all about confidence. The NHL can suck the confidence right out of you," Babcock said. "You arrive out of junior, an organization picks you and they're excited about you, and for whatever reason it doesn't go the way you want. That doesn't mean it can't go that way your next stop. Our job is to provide an opportunity for him to grow, and it's his job to earn himself confidence."
Given that Petan hasn't played in more than two months, Babcock said the Leafs will take their time with him over the next few days before slotting him into a probable fourth-line role.
Petan is already looking forward to skating on Toronto's home ice in an arena that holds powerful memories from when he won a World Junior gold medal there with Team Canada in 2015.
Petan put up 11 points (four goals, seven assists) in seven games through that tournament, and wants nothing more than to find a similar offensive spark with the Leafs.
"That [tournament] was the first thing I thought about [when I got traded]," Petan said. "I love playing in that building, so hopefully it continues. [Toronto] plays a skill game and that's what I love – a hard-working game, 200-foot game. I love to make plays, so I'm just here to make as many as I can. The more the better."
Frederik Gauthier, who also dressed for Team Canada in 2015, texted Petan a warm welcome message on Tuesday. The pair will likely be linemates in the future, now that Gauthier has a firm hold of the Leafs' fourth-line centre job with Lindholm gone.
Where Lindholm will be missed most is on the penalty kill. He averaged 1:39 per game shorthanded and often took critical left-handed faceoffs in the defensive zone.
Now Gauthier projects to see consistent shorthanded minutes for the first time in his NHL career, with Zach Hyman also able to pitch in on draws.
The task at hand is getting the penalty kill back on track after a rough four-game stretch (11-for-16, 69 per cent).
"We have a really good unit, we just have to go on a bit of a run and we'll be in good shape," Hyman said. "It'll take adjusting for [Gauthier], but he's 6-foot-5 so it's hard to pass it through him. He's big, strong, wins draws, long stick. Those are characteristics of a good penalty killer."