Plekanec still going through adjustment period
A couple of practice days have the veteran pivot feeling more comfortable ahead of Toronto debut as a Maple Leaf, Kristen Shilton writes.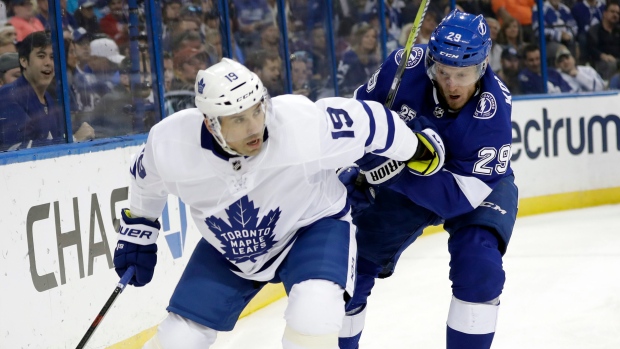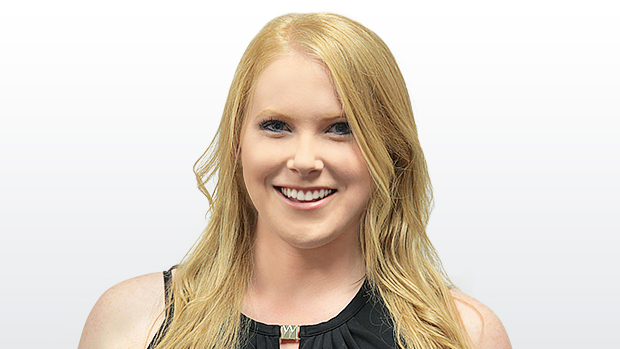 TORONTO – Like most hockey players, Tomas Plekanec has always embraced routine. But routine has been hard to come by over the past two weeks.
Since the Maple Leafs acquired Plekanec from the Montreal Canadiens on Feb. 25, he's travelled through four different cities with the Leafs and spent exactly one day in the town he (at least temporarily) calls home. The Leafs have yet to win a game since Plekanec was added to the roster, and he's yet to score a point in blue and white.
Like establishing a new regimen in his new home, Plekanec the Maple Leaf remains a work in progress, but it's a challenge he's fully embraced.
"It's my second day in Toronto," Plekanec said with a smile after practice on Friday. "I'm trying to settle in and get familiar with everything around me and just think about hockey only and not all the other stuff. I was on the road before [the trade] with Montreal too. I was home for a couple days in between, but it was a long trip for me."
Just as the Leafs returned to Toronto, Plekanec got permission to leave again to visit his family in Montreal. After a breakneck schedule of travel and games to end February, the Leafs had four days off following their 5-3 loss to the Buffalo Sabres on Monday and ahead of Saturday's contest against Pittsburgh at home.
Plekanec took off for Montreal after Wednesday's practice and returned late on Thursday, scoring a precious few hours of actual face time with his wife and two children.
"[The kids] are three and six, so they're happy to see me for a day and then they're happy I'm leaving again," Plekanec said. "[It is hard being away], but I was ready for it. We talked about it before that it could happen, so it wasn't a surprise for me."
Joking that his kids didn't even notice his facial hair had disappeared since they last saw him, the reprieve was rejuvenating for Plekanec, and part of the reason he was "perfectly fine" with landing in Toronto.
Plekanec, 35, had played 981 career games with the Canadiens when a trade began to feel inevitable. With no trade protection in his contract, Montreal general manager Marc Bergevin could have just shipped Plekanec to the team that made the best offer; instead, he gave Plekanec assurances he'd try and keep him in the Eastern Conference and close to his family.
"I've always respected Marc so much and I appreciated my time in Montreal and that chat we had before [the trade] happened," Plekanec said. "He didn't have to do anything like that. He could have just traded me without even talking to me. I didn't know where I was going, but we had talked about staying in the East. I was really happy that happened."
With 15 years in the NHL to his credit, there is little left to scout about Plekanec's game at this point - and even if there was something more to know, Mike Babcock chose ignorance as it pertains to his newest centre.
"If you've made the deal and you ask [around about the player] and you don't get any good feedback, what do you do? You've already made the deal," said Babcock. "And you can't call before you make the deal. It doesn't work like that. So I'm not big into bad news after the fact. He's going to settle in for sure."
Turning the page from the Canadiens hasn't been a totally seamless for Plekanec. He said he felt much better after the Leafs' latest game against the Sabres, and despite the lack of points and declining faceoff win percentages over his previous two outings (45.5 per cent vs. Washington, 38.5 per cent vs. Buffalo), a pair of practice days has given him time to digest the intricacies of Toronto's system.
"Quite a few things are different from how we played [in Montreal], but it's coming along," said Plekanec. "I felt more familiar with the players around me and the team structure stuff. And the practices help a lot; they're huge for me right now. The schedule is really favourable for that right now, so I'm happy."
Plekanec has played up and down the lineup since joining the Leafs, but Babcock that said once Auston Matthews returns to the lineup he'll be able to get Plekanec more settled. Plekanec isn't worried about who he plays with, having dealt with rotating linemates for years in Montreal.
Rather Plekanec will continue to focus on what he can control. The road trip helped him bond with a slew of new teammates, and he's reconnected with fellow Czech Republic native (and former Leafs' defenceman) Tomas Kaberle since getting to town.
Kaberle even helped get Plekanec set up with a car in the city. And while Plekanec has ample experience being booed with the Canadiens at Air Canada Centre, on Saturday night he will play there for the first time as a Maple Leaf.
Being embraced by a new home crowd could be exactly what Plekanec needs to get over the hump.
"It's going to be special to play a home game in [our] building," he said. "It's always been special to play here as a visitor. It's going to be different now, but I'm excited for that."