Porter Jr. not ready to return to Mizzou lineup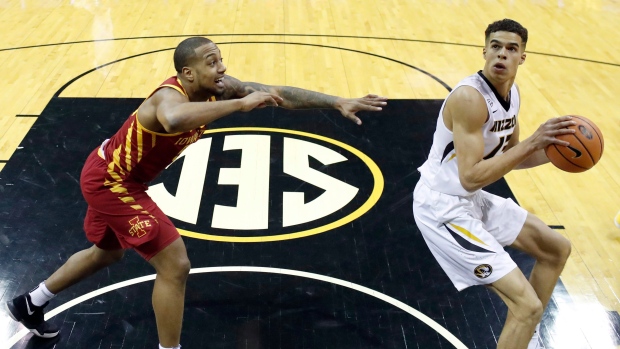 Projected NBA lottery pick Michael Porter Jr. will not return to the Missouri lineup against Arkansas on Saturday in the team's final regular season game.
Porter was cleared to return to practice on Thursday after back surgery in November that has kept him out of the Tigers' lineup for the duration of the season.
"After two more practices after coming home from Nashville, the coaching staff and I feel that it is not in the best interest of the team and myself to play tonight," Porter said in a statement. "Coming back from three months without practicing has been a challenge, but it is a challenge that I am taking on every day. The plan is to keep working with an eye on potentially playing in the SEC Tournament and helping our squad be successful in the postseason."
The Tigers (19-11, 9-8 in conference) sit seventh in the SEC. They can head into the SEC Tournament as the No. 5 or No. 6 seed depending on the result of the game against the Razorbacks, as well as the Florida-Kentucky game also set for Saturday.
The SEC Tournament kicks off next week in St. Louis.