Predictions for a new NBA season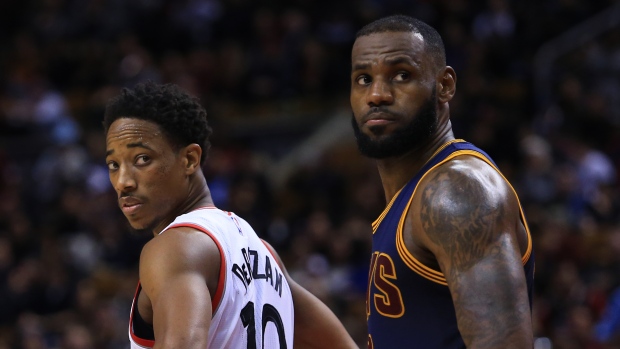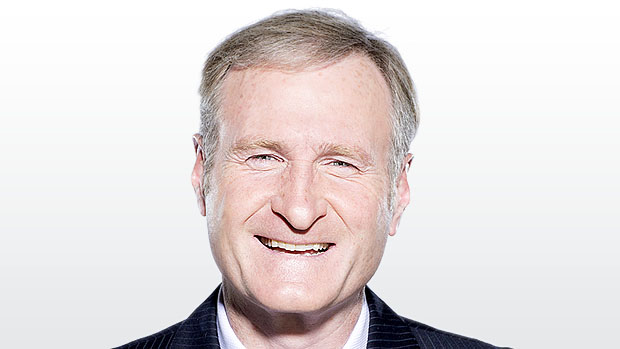 1. EASTERN CONFERENCE PLAYOFF TEAMS (in order): Cavaliers, Celtics, Wizards, Raptors, Bucks, Heat, Pistons and Sixers. Cavs over Celtics in six in the East final. There's no way LeBron James allows Kyrie Irving to upstage him.
2. WESTERN CONFERENCE PLAYOFF TEAMS (in order): Warriors, Rockets, Thunder, Spurs, Timberwolves, Clippers, Nuggets and Blazers. Warriors over Thunder in seven in the West final. KD prevails over his old team and OKC's Big 3 in a hard-fought series.
3. NBA FINALS: Warriors over the Cavaliers in seven games. This is the deepest Cavs team LeBron has had and they'll give the Warriors a terrific test. But the high-octane, offensive-minded Warriors will prevail in an ultra-competitive series.
4. TORONTO RAPTORS: I think they're a 45-to 48-win team. Their inexperienced bench has a lot to prove. The Raptors also have to find the right flow and consistency in their new-look offence, which utilizes the three ball. I'm not sure if there is enough overall shooting skill on the roster to be steady enough on a nightly basis in this style. C.J. Miles is a terrific pickup as a hired long-range gun. I would feel a lot more comfortable if they had another proven veteran wing player with shooting ability. There's a lot of pressure on young point guards Delon Wright and Fred VanVleet to be sound. I think they can do it. If this roster stays relatively healthy this will be another nice season. I would feel more comfortable with one more reliable second-unit piece, but in the age of salary cap and luxury tax considerations, teams need younger guys to perform sooner and better than expected. If Norman Powell's game continues to grow he will help fill that void. This has been the best four-year run in Raptors history and another good season is upon us. It will be a real fight for seeds three through six in the East. The margin of error is slim for the Raptors in their battle with the Wizards, Bucks and Heat for those spots.
5. MVP & ROOKIE: I'm going with LeBron James as my MVP. I personally think that with Kyrie Irving departing and his good friend Dwyane Wade joining him, he'll have lots of motivation to take over and lead this team back to a top seed in the East as well as the NBA Finals. You can literally pick him every year, but my sense is that he's on a mission this season. I really love this year's rookie class and you could go a lot of ways, but I'm most comfortable with Dennis Smith Jr. of the Dallas Mavericks as Rookie of the Year. I think he'll get many opportunities to truly shine on a team in transition. Rick Carlisle is a wonderful offensive coach and will get the best out of him right away.