Preds, Arvidsson sign 7-year, $29.75M deal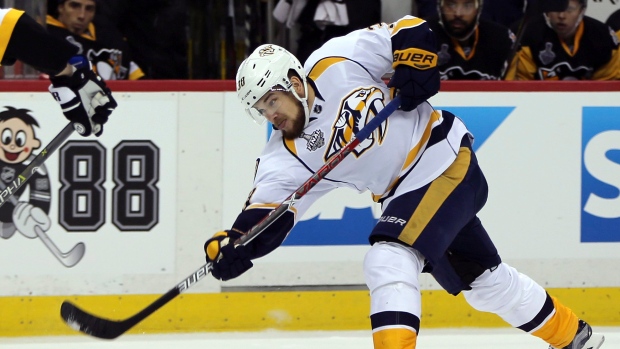 The Nashville Predators have signed restricted free agent winger Viktor Arvidsson on a seven-year, $29.75 million contract, the team announced on Saturday.
The 24-year-old had a career year in 2016-17, scoring 31 goals and adding 30 assists over 80 games with the Preds. He netted three goals and 10 assists over 22 playoffs games as the Predators fell in the Stanley Cup Final against the Pittsburgh Penguins.
Selected in the fourth round of the 2014 Draft, Arvidsson has 39 goals and 38 assists over 142 career games in Nashville.
Arvidsson is a native of Sweden.