Preds captain Fisher injured in Game 4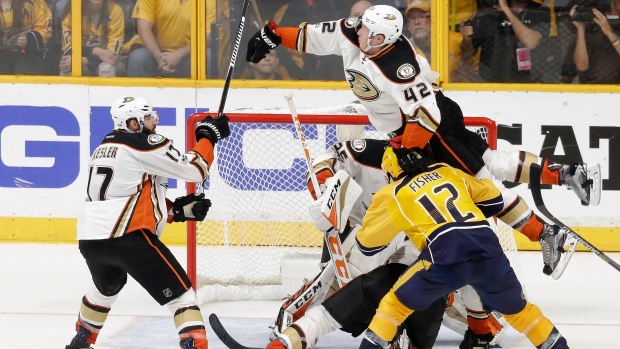 Nashville Predators captain Mike Fisher left Thursday's Game 4 loss to the Anaheim Ducks in the third period and did not return.
Fisher appeared to be injured when the knee of Ducks defenceman Jash Manson collided with his head in front of the Ducks net. Manson leaped to bat the puck away from his team's net and his knee struck Fisher's jaw on his way up.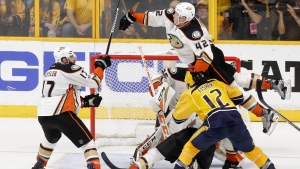 Fisher, per the Tennessean, had his final shift end with 6:55 remaining in the third period. He missed the entire 10-minute overtime as the Ducks tied the series.
Predators head coach Peter Laviolette said after the game Fisher was still being evaluated.
The 36-year-old has not recorded a point through 14 playoff games. He scored 18 goals and added 24 assists in 72 games during the regular season.
He's averaged 16:59 of ice time per contest in the playoffs, fifth among Predator forwards.