Price skates with full equipment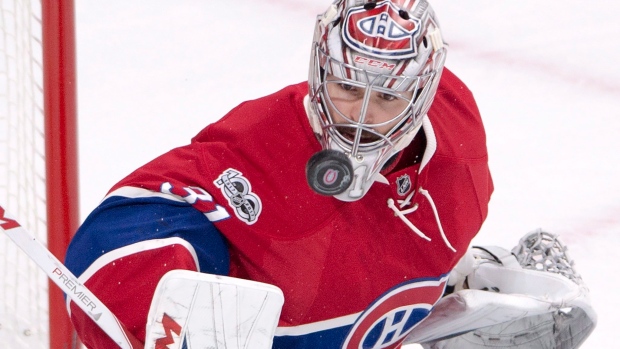 Carey Price's return to the Montreal Canadiens lineup appears to be on the horizon.
The 30-year-old goaltender skated on Wednesday morning in full equipment at the club's Bell Sports Complex.
Price has not appeared for the Habs since a 6-3 loss to the Minnesota Wild last Thursday. In his absence, the Habs have won three straight games, including Tuesday night's 3-2 victory over the Vegas Golden Knights. Charlie Lindgren made 29 saves in the victory and has won all five of his National Hockey League starts with two of them coming over the last two games. He owns a save percentage of .955 and a 1.39 goals-against average over his young NHL career.
Through 11 games this season, Price has uncharacteristically struggled, going 3-7-1 with a 3.77 GAA and a SV% of .877.
The Habs are next in action on Thursday night when they host the Wild. There is no word yet on Price's availability.