Questions on Reyes, MLB draft and more
TSN Baseball Insider Steve Phillips answers several questions surrounding the game each week. This week, he comments on the Jose Reyes-Jerry Howarth war of words, next week's MLB Draft, the end of Houston's centre-field hill, and a new golden age of young baseball talent.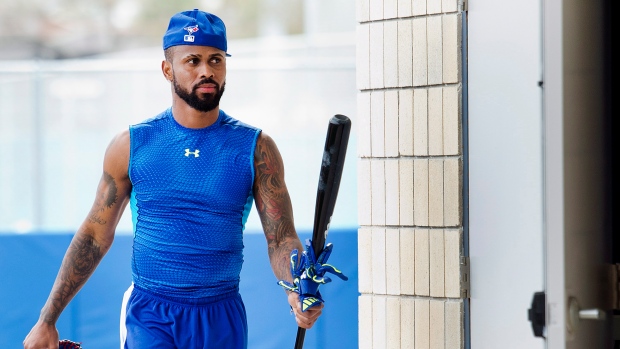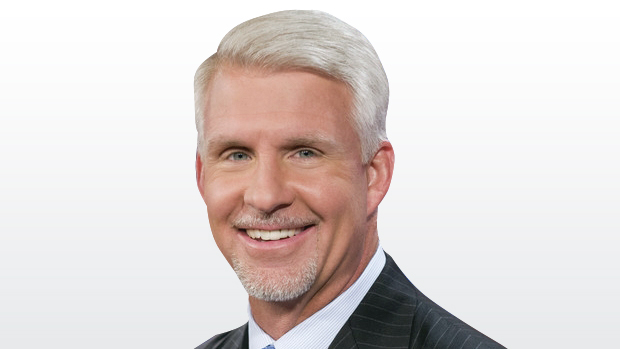 TSN Baseball Insider Steve Phillips answers several questions surrounding the game each week. This week, he comments on the Jose Reyes-Jerry Howarth war of words, next week's MLB Draft, the end of Houston's centre-field hill, and a new golden age of young baseball talent.
1) Jose Reyes took a lot of heat this week with criticism from Toronto Blue Jays radio broadcaster Jerry Howarth, who said the shortstop isn't getting any better, "smiles too much" for a player in decline and is hurting his team with his play on the field and the money he's getting off the field. You helped draft and develop Jose Reyes - are you seeing the same downward trend and how do you think the Blue Jays should ultimately deal with it?

Wow!!! Seriously? I don't know where to begin. I can't blame Jose Reyes for being offended by this commentary. It is personal and angry. It is not constructive or objective.

Players are going to make errors. Physical errors happen every night. Baseball is not an easy game to play.

Mental errors happen on occasion too. They are harder to forgive because they may stem from lack of preparation or focus. Playing every day can take a toll on players. It is not an excuse for making mental errors it is just a fact of playing 162 games in 183 days.

I have no problem with a broadcaster being critical of a player's performance if it is justified. We describe the game as well as explain why it is happening. We have to evaluate players every day. But there is never any need to make it personal.

Jose Reyes' skills have deteriorated from when he first broke in to the major leagues. How could they not? He has suffered through numerous leg injuries in his career that have impacted his speed, quickness and flexibility. He has played with pain and played with injury. He works extremely hard every year on his physical conditioning. He takes pride in his personal performance but cares even more about the team. He always has.

Reyes loves to play baseball more than any player I have ever seen. He loves it. It is fun. It is his life. It is who he is. He smiles because he is living the dream. Reyes' energy is infectious. Other players feed off of it.

Mr. Howarth's complaint that he smiles too much for a player in decline tells me a lot more about him than it does Jose Reyes. Does he think that it means Reyes doesn't care? If that is what he thinks then he hasn't put any effort into getting to know Reyes. I wonder if that is part of Mr. Howarth's evaluation from his bosses.

When a player starts to decline and he is getting paid a lot of money it can be a drag on the organization. Getting mad at the player about that is not appropriate unless that player just doesn't care and has quit on his teammates. That is clearly not the case here. I have no idea why Jerry Howarth is so angry at Reyes for getting older. Reyes is not the player he was when he was an All-Star with the Mets. He is making a lot of money. Granted it is more money than what his production warrants right now. How is that Jose Reyes's fault? He didn't decide to pay himself that money. The Miami Marlins made that decision and the Blue Jays seconded it when they traded for him.

If Mr. Howarth is angry then he should be mad at Alex Anthopolous for trading for Reyes and at John Gibbons for playing him. Instead he feels sorry for them. Reyes has done nothing wrong. His body has given out on him and in doing so has deteriorated some of what made him special as a player. How dare he?

The Jays need to keep playing Jose Reyes at shortstop. He will get back on track. He still has some game left. They may need to give him some time off to protect his legs and keep him fresh. That isn't the worst thing. It will give Ryan Goins some playing time. Reyes will get settled in the more he plays. He hasn't found his rhythm yet this season because of missing time due to injuries. Goins did a nice job filling in for Reyes. Jays fans should be grateful for that. But Reyes is still the better overall player.

There may come a time to move Reyes to another position. It isn't now. And I certainly hope he doesn't let a crumudgeon wipe the smile off his face.
I hope as Mr. Howarth's "skills decline" that he is judged with more compassion than he seems willing to offer others.

2) Major League Baseball's First-Year Player Draft will be held next Monday. This isn't a draft like the NBA or the NFL where most players will make an immediate impact the following season. As a former executive, what sort of approach did you take at each draft when - for the most part - you knew these players were a few years away from the majors? Who are the blue-chippers to look out for this year and what sort of strategy do you think Alex Anthopoulos and the Blue Jays will take?

Baseball's draft is much different than the other professional sports because almost every player drafted needs further development to be ready to compete at the major league level. Scouts evaluate a player today and then close their eyes and dream what they think he can become. The difference between the image of today and the future is the player development that will be needed. Talent is a critical part of the evaluation but so is character and make-up. The development process depends upon the intangibles a player possesses.
Certain organizations draft more college players who have less development necessary to get from where they are today to what they can become in the future. College players can certainly grow and develop but often times what you see is what you get. They can become more consistent but there is less physical growth than a high school kid.

Some clubs like the younger high school kids who may have tools but are crude. If they figure it out they can become stars but there is a large distance to travel between where they are and what they can become. Often times, high school kids can be boom or bust.

The scouting and minor league departments are the research and development departments for teams. Clubs spend somewhere between $15-$22 million per year to run those departments. On average let's say that a team promotes four players per season who are getting their first major league service. That means that it costs about $5 million per player to get to the big leagues. It is a substantial investment.

My philosophy as Mets GM was to take the best available talent. I didn't draft by position. Even if I had a young star at a position in the major leagues I would draft a player at the same position if he was the best available. By the time draftees develop, the sure thing I had in the major leagues might have been ready for free agency or lost to injury. Plus as a GM for a large market team I knew that I might end up trading my prospects to get major league-ready talent to help me win today. I just wanted as many young studs as I could find.

If everything was equal in an evaluation of a high school player or college player I would take the college player because the quicker I could get him to the majors the more value he had.

Under Alex Anthopolos, the Blue Jays have selected far more high school kids than they did under JP Ricciardi, his predecessor. They have drafted and spent the most money on high school pitchers rather then high school position players. Then college pitchers and position players came next. That being said I would not be surprised to see the Jays focus a bit more on college players this year. I just think it is human nature. Anthopoulos has to have some concern for his job considering how the season is unfolding. I would think that fast-track college players would appeal to him now more than ever before. The Jays have focused a bit more in the recent past on pitchers so they may take a few more position players to balance the organization's depth.

The Jays don't have a first-round pick since they forfeited it (17th overall) for signing Russell Martin. They do have a compensation pick (29th overall) though for the loss of Melky Cabrera to the White Sox. It is nearly impossible to know who will be available by the time the Jays make their selection. Media reports over the past few weeks have said that Jays scouting director Brian Parker likes University of Florida shortstop Richie Martin. Martin is a sure-handed infielder but there are some questions about his bat potential.

There is no sure fire number-one pick this year. There seems to be fewer college pitchers lined up to go in the top 10 picks than normal. There is speculation that the Diamondbacks will take one of: Vanderbilt shortstop Dansby Swanson, Illinois lefthander Tyler Jay and Georgia high school catcher Tyler Stephenson. LSU shortstop Alex Bregman will likely go in the top 5 picks as will high school shortstop Brendan Rodgers from Lake Mary (Fla.) HS.

I can't wait to see who emerges as the superstar from this draft.

3) On Thursday, it was revealed that the Houston Astros will renovate centre field at Minute Maid Park for next season and get rid of 'Tal's Hill' and the flag pole that's in play. Do you find ballpark additions like these interesting and entertaining for the game, or too gimmicky - and an injury waiting to happen for players?

I am all for stadiums having a personality and unique style. I don't like or want cookie-cutter stadiums that are boring and sterile. But I am talking about varying dimensions and different height walls, not flag poles or hills in the field of play.

I never understood why Minute Maid Park was approved with a man-made obstacle course on the field. I know Tal Smith, who was President of the Astros when they built the facility. He is a very nice man. I never experienced him as an egomaniac but for the life of me I don't know why he or anyone else thought the design was appropriate. I like character in stadiums but not at the risk of players suffering season or career-ending injuries. It is a really good thing that this is being changed. Eliminating the flag pole and hill won't diminish the experience for the fans at all. It will still be a unique facility.

The Astros outfielders and pitcher will be most grateful for the change. It will reduce the risk of injury and eliminate some quirky or bizarre happening from determining the outcome of a game.

Now if the wanted to rename it "Phillips Hill" I may be willing to reconsider my position on the topic.
4) The Texas Rangers called up their top prospect Joey Gallo on Tuesday to replace the injured Adrian Beltre at third base. Gallo is a highly touted prospect who hit 40 homers in two consecutive minor league seasons. His 42 homers last year were second to Kris Bryant's 43 as a Cub farmhand. That's right, I am mentioning Gallo in the same sentence as Kris Bryant. That alone should tell you how good this kid is. He is the real deal.

Prior to his call-up Gallo was hitting .314 with a .425 OBP and a .636 slugging percentage. He had hit nine homers and driven in 31 runs in 34 games. In fact, Jayson Stark of ESPN did the math and tweeted that Gallo, in a twelve-month period, had played in 161 games and had hit 52 homers. We have another young superstar on our hands.

The Rangers had planned to send Gallo back to double-A when Beltre returned from the disabled list. I am not sure they will follow through with that plan. This kid may be here to stay. In his first game in the majors, he was 3-for-4 with a home run and four RBI. He was a triple short of hitting for the cycle. He is just 21 years old but he looked old enough.

As I watched Gallo's amazing debut I couldn't help but be overwhelmed with the feeling that we are in one of the greatest eras of baseball history. I want to enjoy it while we are in it, not just looking back at it years from now. We have a group of young players age 26 and younger that are going to dominate this game for years to come. We have position players who will hit for average and power. They will drive in thousands of runs in their careers. Mike Trout, Bryce Harper, Kris Bryant, Anthony Rizzo, Giancarlo Stanton, Jose Altuve, and Joc Pederson are the cream of the crop.

On the pitching side, Matt Harvey, Jacob deGrom, Noah Syndergaard and Zack Wheeler are all Mets and all have superhero arms. Garrett Cole, Sonny Gray, Michael Wacha, Chris Archer and Chris Sale are all aces. Did you know that Madison Baumgarner, the World Series MVP, is still just 25? It feels like he has been around forever. Jose Fernandez is working his way back from Tommy John surgery but he may be the best of all of them.

This is not a comprehensive list. I left guys out who will ultimately be better than some of this group. I just wanted to show the quantity of the quality.

So many people are concerned about the future of baseball. They say the fan base is getting older. Young people don't like the pace of the game. Baseball doesn't market its stars. I am here to tell you that the demise of baseball is far too premature. The talent level in the game is thriving. Get out to the ballpark and watch these guys. Take your kids or grandchildren with you. There is so much to like about this game. These kids are amazing talents with big personalities. Get to know them and appreciate them.
You won't regret it.