Green & Gold Kick-off/Post-Game Show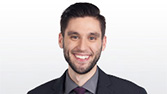 TSN 1260 has you covered every Edmonton Eskimos game day with the Green and Gold Kickoff and Post-game Shows. Join Matthew Iwanyk and Hernan Salas an hour before and after the game for a complete analysis.
The content you are looking for is unavailable at this time, please check back soon for updates.