The Morning Scrum w/ Marsh & Melo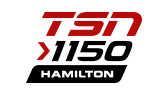 Get Into The Scrum! Tune in to The Morning Scrum with Marsh & Melo every weekday morning from 6am-9am for the latest sports updates and news.
Marsh and Melo Hour 3 December 2

NFL storylines including the enigma of Justin Herbert and the LA Chargers, Kirk Herbstreit in hot water for his comments on Michigan.

Marsh and Melo Hour 1 December 2

Kyle gives his thoughts on a disappointing loss in penalties for Forge FC, Marsh is excited about the driver shuffle in F1, before some of the day highlights including a curling bubble in Calgary.

Marsh and Melo Hour 3 December 1

A segment from the Racing Pod on the scary Romain Grosjean crash before the mornings headlines and another edition of Squeezing the Juice.

Marsh and Melo Hour 2 December 1

More schedule changes for the NFL including bowing down to the tree lighting, Snoop Dogg as an analyst, more headlines to round out the hour.

Marsh and Melo Hour 1 December 1

The disastrous state of the Eagles in particular Carson Wentz, Bruce Arians effect on Qb's interceptions, news and notes in Formula 1 including Lewis Hamilton testing positive for Covid.

Marsh and Melo Hour 3 - November 30

Executive director of Interval House of Hamilton Nancy Smith and Forge FC and TiCats president Matt Afinec check in and break down their partnership for the Be More Than a Bystander program. Later the return of Squeezing the Juice and Marsh's Weekend Observations.

Marsh and Melo Hour 1 - November 30

Kyle and Marsh look at some the weekend's biggest stories including ridiculous boxing matches, Romain Grosjean's crash and the Bronco's struggling without an official quarterback.