OverDrive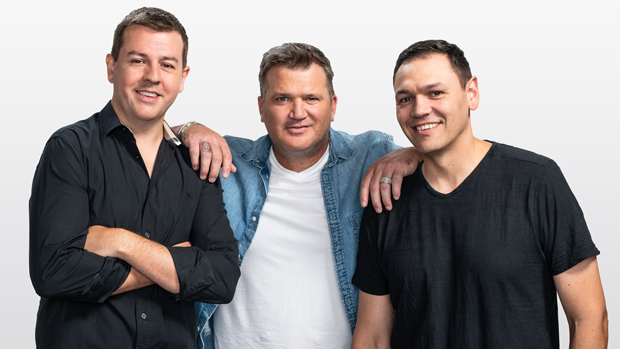 Spend the afternoon with the boys guilt free. Hang out from 4-7pm with Hayes, Noodles and the O-Dog as they talk Leafs, sports and pretty much everything that catches their attention.
Find out what it means to be a "Grit Grinder"; get some hot takes from "Gerry's Percentages"; and stay up to date on the future of the Leafs.
Know this – your drive home just got a lot more fun.
Latest OverDrive Videos
Final hour of mail it in Friday with Mark Roe and Dave Poulin. We are joined by MLB.com Blue Jays reporter Keegan Matheson to chat about the Blue Jays as they take on the Twins. We are also joined by TSN Golf analyst Bob Weeks to chat about Brooke Hernderson chasing back to back majors and LIV golf tour suing the PGA

Matheson on Blue Jays vs Twins, Springers leadership & improvement from Berrios

Blue Jays reporter for MLB.com Keegan Matheson joined OverDrive to chat about Whit Merrifield's vaccination status, his importance to the team and what he brings for the Blue Jays, the leadership from George Springer over the last 2 seasons and if Berrios is getting back to the form he was in last season, Bichette's batting troubles and more!

OverDrive - August 5, 2022 - Hour 2

Hour 2 of mail in Friday with Mark Roe and Dave Poulin. We are joined by Calgary Flames General Manager Brad Treliving to chat about the Jonathon Huberdeau extension and the state of the Flames after a busy off-season. We also chat about ESPN the Ocho and the Blue Jays

Treliving on Huberdeau's extension in Calgary and how it was executed

Flames general manager Brad Treliving joined OverDrive to chat about Jonathan Huberdeau's extension with Calgary, his thoughts on the NBA's cap exemption possibly being introduced to the NHL one day and the relationship between Treliving and Darryl Sutter over the team's movement.

OverDrive - August 5, 2022 - Hour 1

Hour 1 of mail in Friday with Mark Roe and Dave Poulin, we are joined by TSN reporter Mark Masters live from Edmonton to tee up the World Juniors and to cover all the off-ice stories surrounding the tournament. We also discuss the Huberdeau extension and chat about the latest with the Blue Jays

OverDrive - August 4, 2022 - Hour 3

Hour 3 to wrap up a Thursday on OverDrive with Bryan Hayes, Andi Petrillo & Dave Feschuk as TSN MLB Analyst Steve Phillips stops by to talk Whit Merrifield and the Padres debut for Juan Soto. As well TSN's Matthew Scianitti stops by to chat about Richie Laryea joining Toronto FC and the upcoming World Cup!