Radulov denies asking for eight-year deal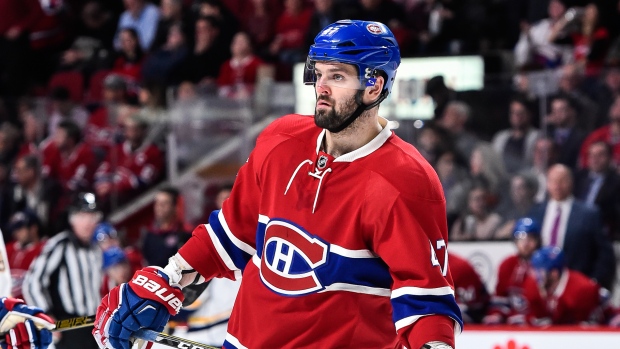 Alexander Radulov denied reports that he asked for an eight-year contract from the Montreal Canadiens on Friday.
TSN reported on Thursday that Radulov's agent, Maxime Moliver, asked the Canadiens for an eight-year extension.
Radulov told TSN's John Lu on Friday he didn't know where the report came from and said "it's not even close" to his asking price.
"It's not even close, what they saying," said Radulov. "I don't even know how this... I just don't want to even discuss that because it's nothing I can really control. I was sick yesterday and I got a phone call from my agent, (who said), 'There's something going on, some people talking,' so I was like, 'Who's talking? No one knows nothing about it,' so I even talked to Marc (Bergevin) today and it's like someone throw it in the Internet, or whatever it was, and it doesn't make sense."
Radulov, who is currently playing on a one-year deal, owns 15 goals and 32 assists with the Canadiens this season. He spent the previous four seasons with CSKA Moscow of the KHL.
The Russian winger will turn 31 on July 5.